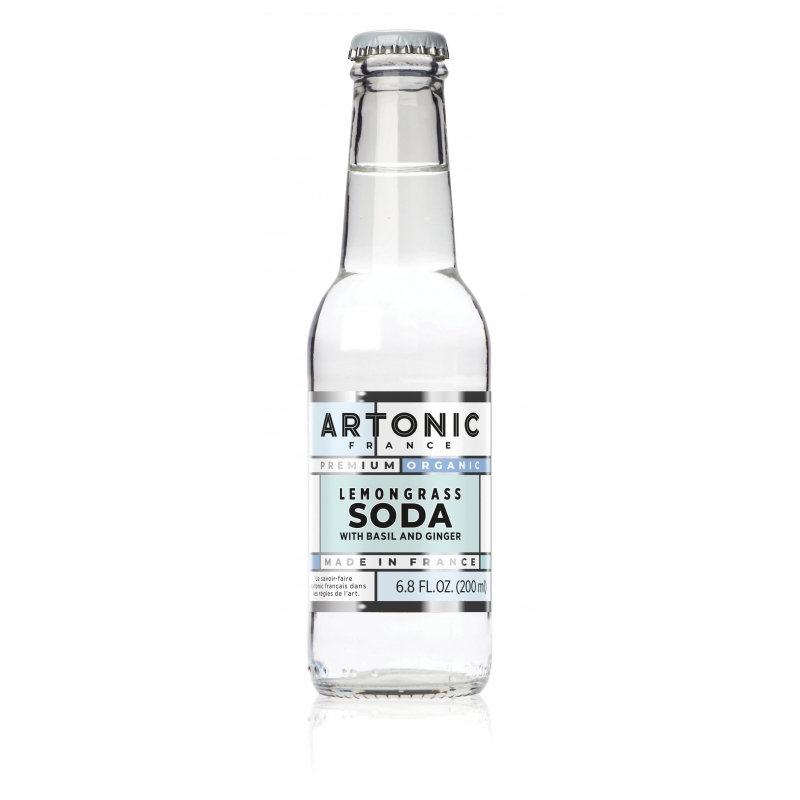  
Lemongrass Tonic Water Artonic
LEMONGRASS TONIC WATER par Artonic France
A light and complex blend of lemongrass, basil and ginger.
Our tonics and sodas are certified organic.
Description
Born from a collaboration between a distiller / cellar master and an artist, the ARTONIC range of premium mixers is designed and produced in the Cognac region where the excellence of its spirits know-how is a recognized world reference. for centuries.
Our tonics and sodas are made from pure water from the Gensac spring, and a sophisticated blend of natural quinine, fruits and plants.