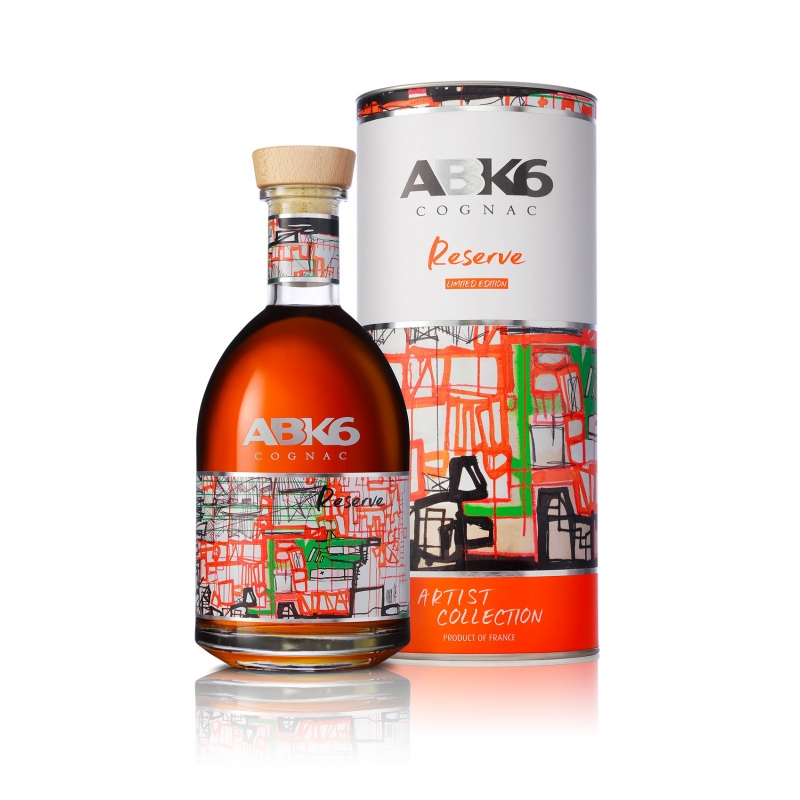  
Reserve Artist Collection N°2 - Limited Edition Cognac ABK6
Bottles numbered from 1 to 10000!
We exhibit in our cellars the works of the local artist Julien Drevelle, surrounded by oak barrels containing our precious cognacs. These paintings live and evolve thanks to the angels and allow our cognacs to age harmoniously.
Fine and intensely aromatic!
Description
This cognac is presented in a unique decanter topped with a natural beech wood stopper. Its label and gift box embody the same bright and harmonious colors of the artist's canvas.
This cognac is the testimony of what a long aging brings cognac in terms of elegance and complexity!
An amber dress, shiny and brilliant
Intense and elegant aromas combining notes of apple, pear, candied plum, cinnamon and vanilla with delicate woody notes
A nice balance between roundness and structure, spicy aromas, vanilla and wood, revealing lingering fruity notes.