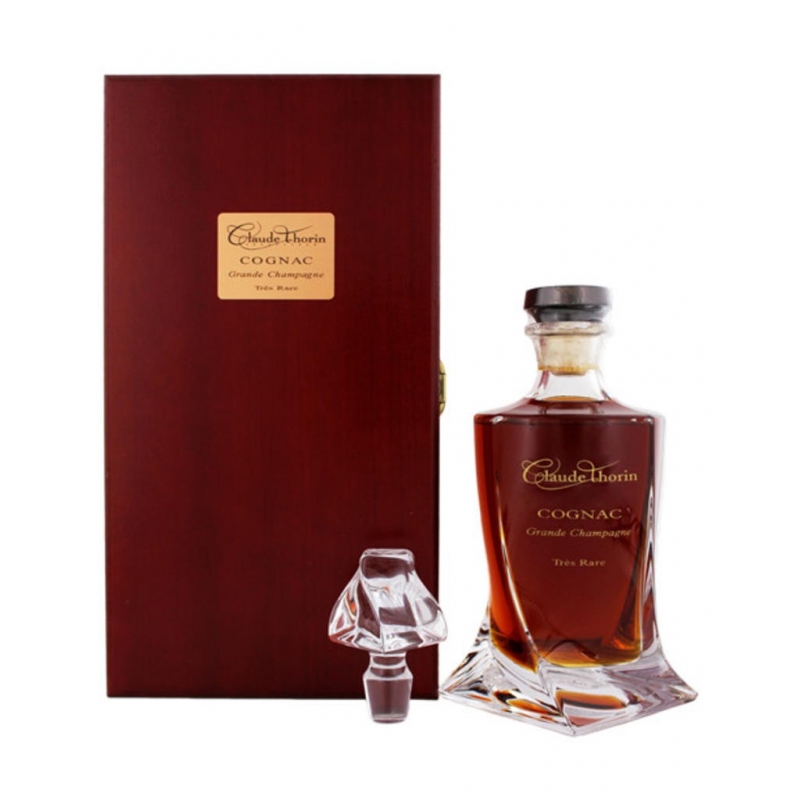  
Tres Rare Cognac Claude Thorin
Tres Rare Cognac Claude Thorin : Crystal decanter in wooden box
This cognac is the result of a traditional method transmitted for generations within the Thorin family.
It is made of several exceptional cognacs only composed of Grande Champagne cognacs which have aged in oak barrels for decades.
Description
Tres Rare Cognac Claude Thorin :
This cognac is the only result of the oldest cognacs distilled by André Thorin.
It has a nice mahogany color.
This cognac is both powerful and subtle with some toast, saffron, jasmine, sandal wood notes.
Its taste is elegant and round with spicy and dried fruit notes. It has an exceptional persistence revealing a symphony of aromas.
In the end it has a taste reminding dried fig and candied fruits.