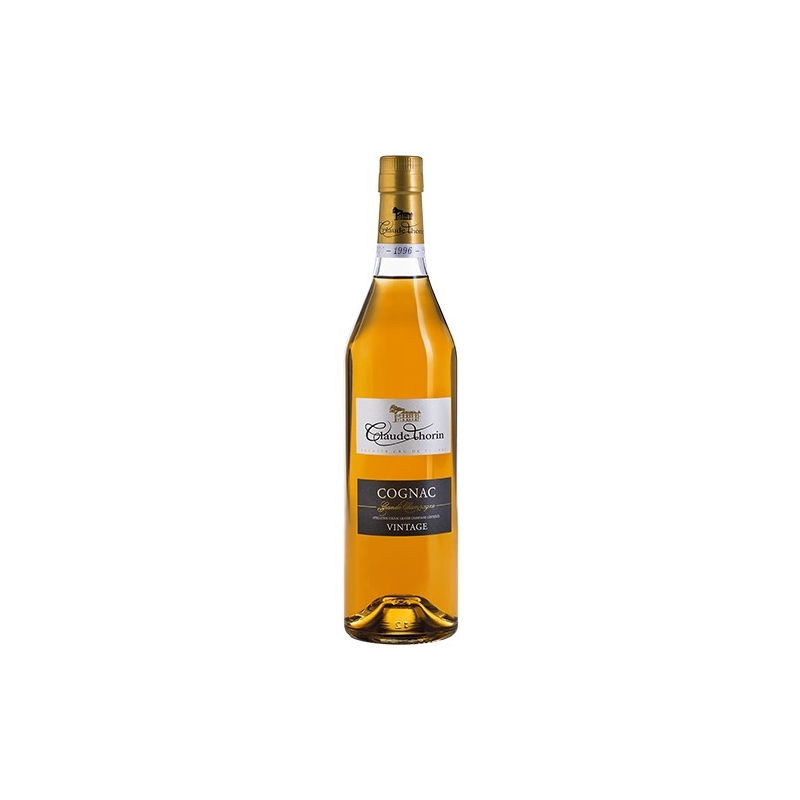  
Vintage 1996 Ugni Blanc Cognac Claude Thorin
Cognac Vintage 1996 Ugni Blanc Claude Thorin
Claude Thorin is so accomplished in the making of vintage cognacs that he can offer you exceptional ones.
The 1996 vintage is one of those cognacs that have aged slowly in our cellar for years.
Description
Cognac Vintage 1996 Ugni Blanc Claude Thorin
Thanks to 20 years ageing in oak barrels, this cognac has acquired it fineness and its elegance.
It adorns itself with a pale yellow color with golden reflections.
It is unique because of its floral aromas (white flowers).
Its tastes is round and supple