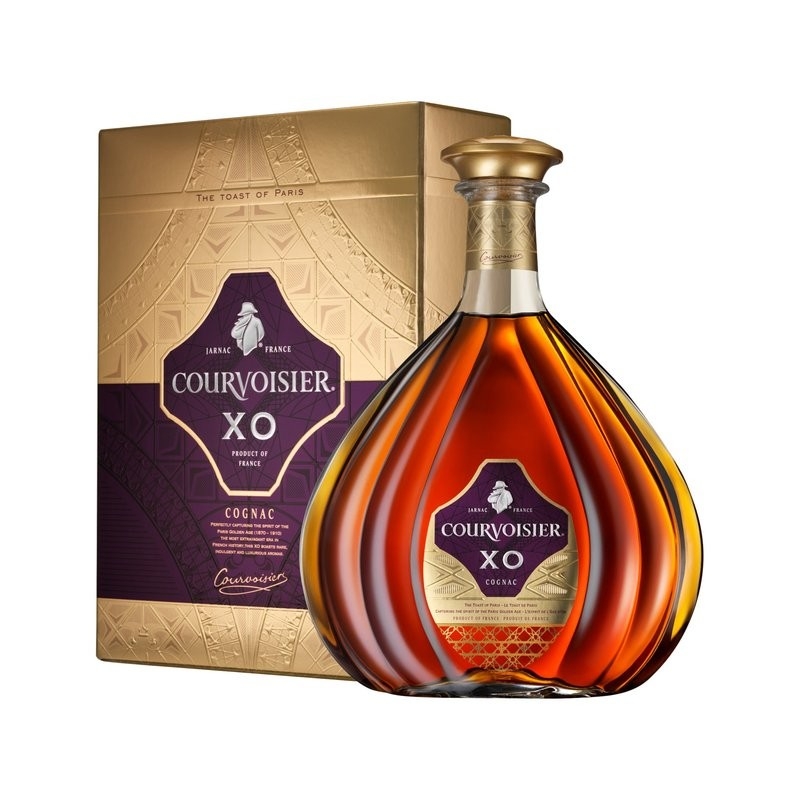  
XO Cognac Courvoisier
Courvoisier XO Cognac : The perfect balance between intense aromas
Artisan Edition XO ULTIME
Description
Well matured Grandes Champagnes and Borderies. Triple aged in French oak casks then in ancient oak, this beautifully balanced blend offers a great richness and a sumptuous smoothness
"Complexity and sumptuous smoothness for this exceptional cognac"
Tasting Notes
Intense aromas of violet and leather, from long ageing in humid cellars by the Charente river.
It offers a revolutionary richness, with ripe rare flavours of exotic fruit, toffee and honey.