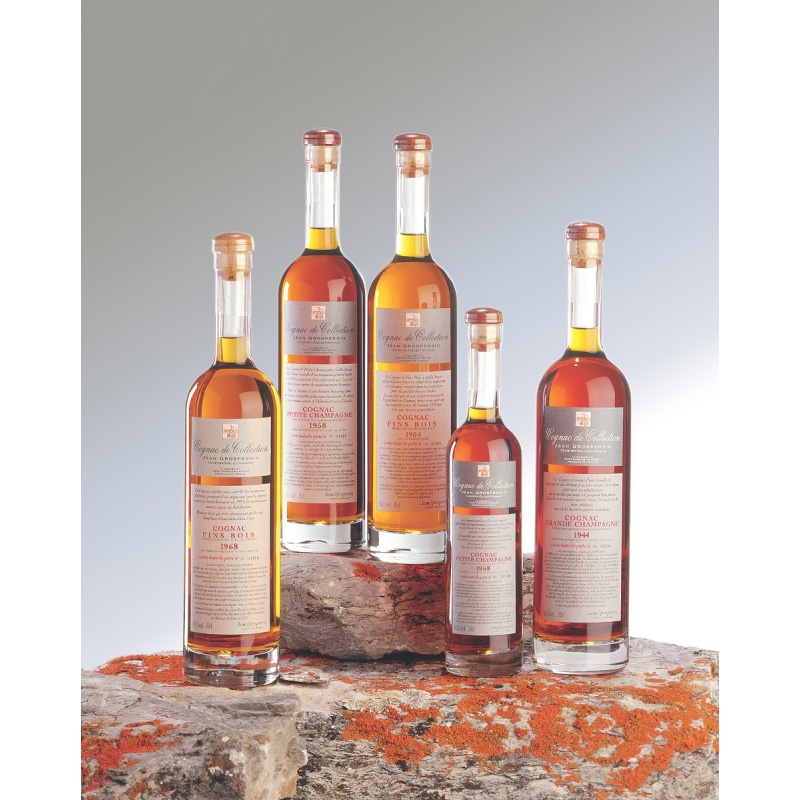  
N°71 Petite Champagne Cognac Grosperrin
This cognac comes from an auction held in January 2019 to benefit Médecins du Monde and Action contre la Faim.
These cognacs had been donated to these two associations by André Bertandeau, winegrower in Salignac-Sur-Charente, who died in December 2016. Deported as an STO to Germany in 1942, at the age of 20, to the camps of Buchenwald and Dora, he suffered the worst deprivations during his deportation, and underwent inhuman treatment initiated in the name of nationalist and racist ideals. Luckily, he managed to survive until the liberation of the camp in 1945.
When he returned home to his family's property, he regularly recounted what he had seen and experienced, hoping that history would "not stutter". He donated the meager profits from his small property to associations throughout his life and, at his death, he bequeathed all of his assets, property, vineyards and stocks to these NGOs in order to help those who suffered from the wars and deportation.
Very touched by the history, the humanity and the discretion of this man, as well as by the quality of his eaux-de-vie, Grosperrin Cognacs bought a large part of his stock.
This old cognac, from the Petite Champagne terroir, is not vintage but it benefits from a minimum age guarantee of 33 years.
Description
Tasting notes:
Color: Old gold color, amber reflections.
Nose : Elegant and fine, candied fruits, dried mango, "warm mineral", dried flowers bouquets, rose. A beautiful amount, clean and straight, both powerful and fragile, dense
Taste : the attack is assertive, chiselled so much it is precise, the warmer and tannic notes come then, delicately but with power. It is a mature cognac, soothed but very present, not very demonstrative but very powerful.
The finish is long, perfumed, a great cognac, still in the making!