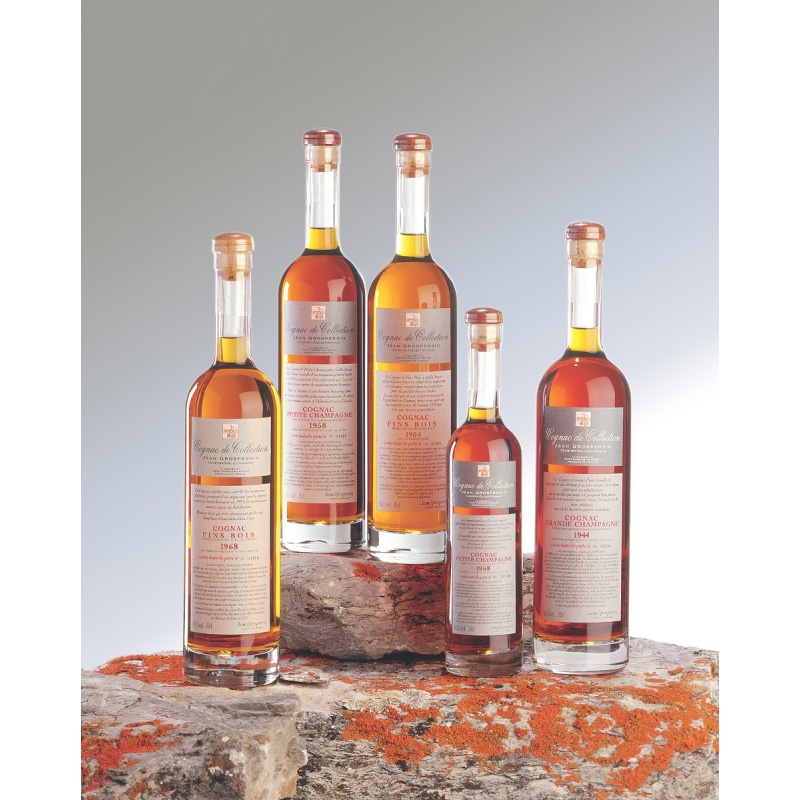  
N°71 Petite Champagne Cognac Grosperrin
Cognac de Collection Jean Grosperrin N°71Petite Champagne
48,5°
This old cognac is not vintage but it has a guarantee of minimum age of 33 years.
Description
Cognac de Collection Jean Grosperrin N°71Petite Champagne
ld gold dress, amber highlights.
On the nose, a complex and sweet cognac, ripe mirabelle notes, old waxed wood, candied apricots.
On the palate, a cognac that confirms its complexity, greedy, enveloping, and yet delicate.
An elegant and refined cognac, a fine example of the "big" Petite Champagne!
Photo credits : Stéphane Charbeau. N141.com