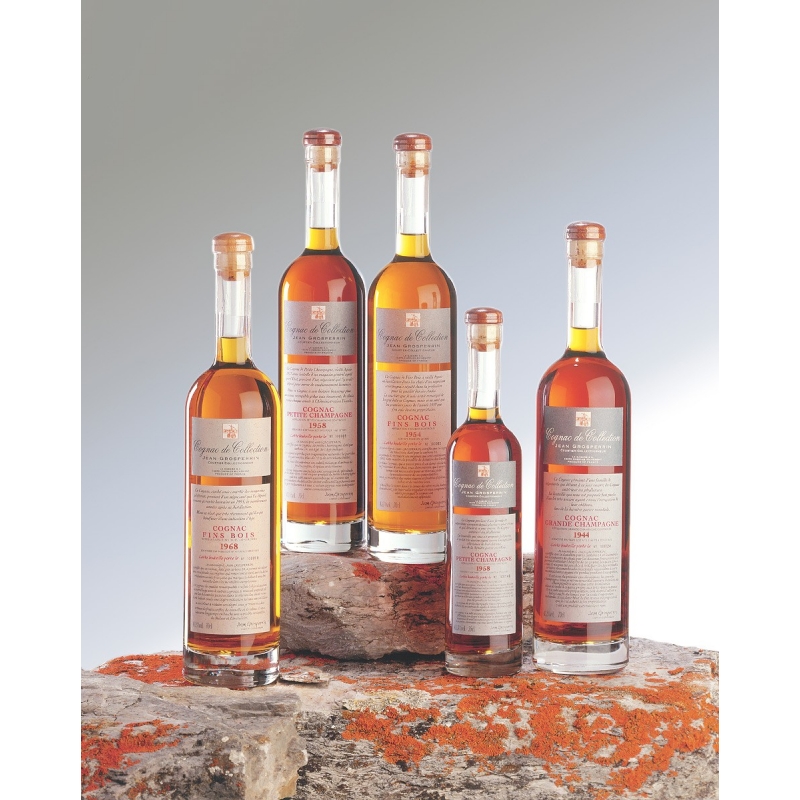  
N° 48 Borderies Cognac Grosperrin
Cognac de Collection Jean Grosperrin N°48 Borderies

46,8°
This very old cognac comes from the heritage of a family of notables installed since 1794 near the village of Saint-Sulpice-de-Cognac.
Description
Cognac de Collection Jean Grosperrin N°48 Borderies
Very amber dress.
At the first nose, this cognac develops discreet notes of violets (purple candies!), Hyacinths and tubers. These fragile and elegant notes are complemented by notes of dried flowers, leather, with a pronounced rancio.
In the mouth, old books, then spices and rancio, like pledges of authenticity of an old cognac.
The finish is long, marked by a structured rancio, and accompanied by notes of dried oranges and licorice. All supported by the cedar wood of a cigar box ...
Cognac accessible while being very "complete".
Photo credits : Stéphane Charbeau. N141.com