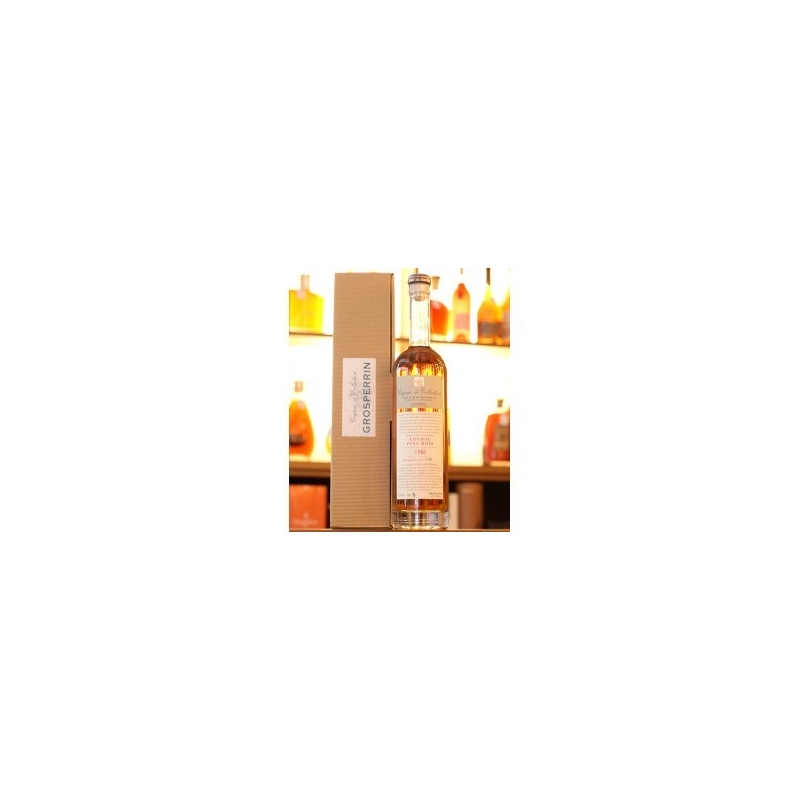  
1986 Fins Bois Cognac Grosperrin
This vintage cognac comes from a small estate in Fins Bois, a very large and heterogeneous terroir.
It has been aged in old barrels under state control, at the ORECO, since its distillation.
This Cognac is represented by the Fins Bois from the limestone and noble soils of the appellation, which have nothing to envy to the most prestigious crus.
Description
Tasting notes:
Color: Golden color, old gold highlights.
Nose : Tense and mineral nose, notes of fresh fruits, mirabelle plum in syrup, apricot. Then quickly more prominent and vegetal notes, then of sweet spices.
Palate: The mouth is both lively and supple, although the reduction is still noticeable on this first bottling.
Clean finish.