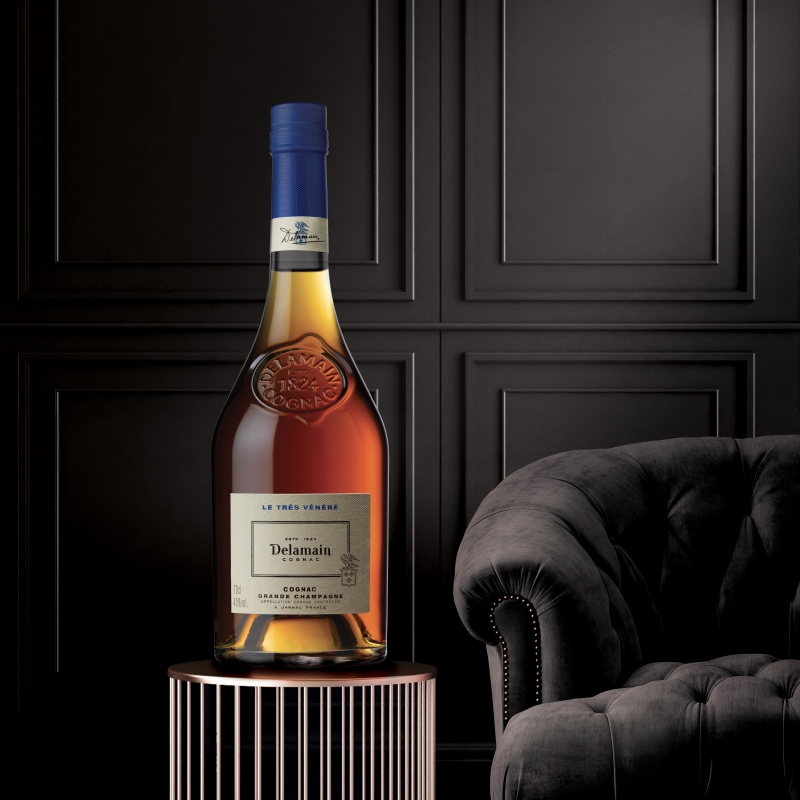  
Très Vénéré Cognac Delamain
Le Très Vénéré Cognac Delamain Grande Champagne
"Très Vénéré" was named for its venerable status, the maximum age to which Cognac can improve.
Description
Le Très Vénéré Cognac Delamain Grande Champagne
Style : Extraordinary delicacy in a rich flavorful Cognac. Length, full maturity and ellowness
Bouquet : Power of the perfumes, length of the fragrance. Perfect balance between maturity of the bouquet and apparent lightness. Floral and spice aromas give way to complex scents of underwood, raisins, vanilla, liquorice, honey (rancio).
Savor : Fullness, deep maturity, extreme mellowness. Intense and complex fruitiness. Assertive yet tender fragrance.
Color : Brilliant amber-topaz with a wonderful soft golden clarity.