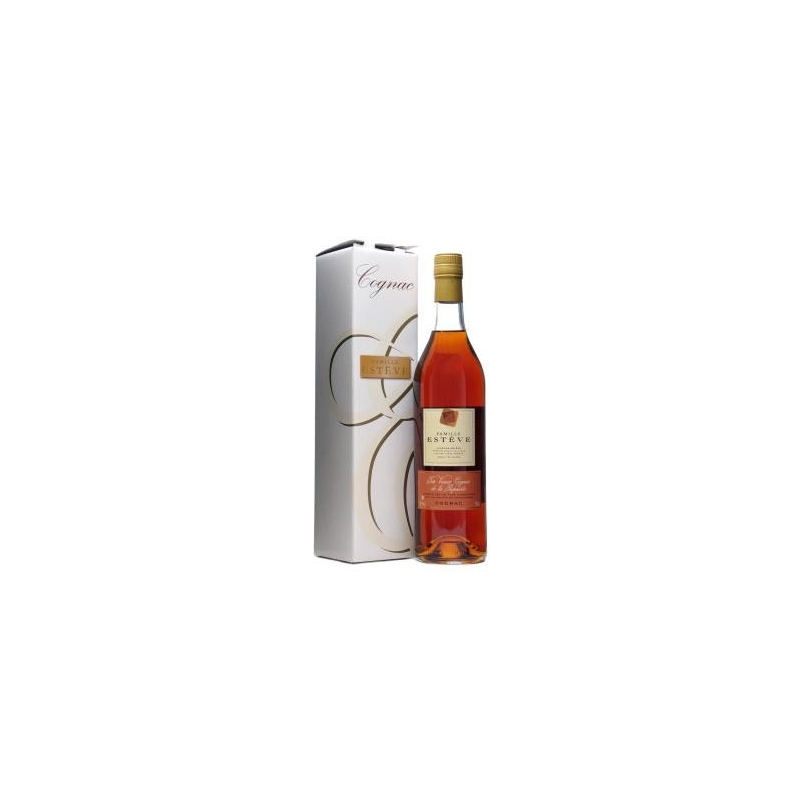  
Tres Vieux Cognac de la Propriete Cognac Estève
This Très Vieux Cognac de la Propriété Esteve "tastes" 50 years, but has kept freshness and flexibility ...
This Cognac is a complex combination of eaux-de-vie, some of which date back to more than half a century ago. It offers a rare pleasure to enlightened connoisseur.
Elegance combined with complexity.
Description
This Cognac is a reflection of a family approach that highlights the great eaux-de-vie, enhanced by the time and the meticulous know-how of the cellar master.
On the first nose, delicate scents of rose and iris give way to a bouquet of exotic fruits (lychee, mango) and then notes of leather and creme brulee.
The mouth is silky and gourmet, revealing an exquisite spicy and woody palette, with a long finish on dark chocolate and candied orange.
He will happily succeed to a coffee of Malabar or Java, before he will have escorted dark chocolate truffles or white chocolate ganaches.
Superb accompaniment with a modest module cigar, such as the small Corona de Davidoff or the Panatella in Pleiades (both Santo Domingo).
Gold Medal at the International Wine & Spirit Competition in London, 2001
Trophy for the Best Spirits in the World
Gold Medal at the General Agricultural Competition in Paris, 2002 – 2006 – 2009 – 2013
Silver Medal at the General Agricultural Competition in Paris, 2003 - 2008 – 2012
Bronze Medal at the General Agriculture Competition in Paris, 2010
« Coup de Cœur » 2013 of the magazine « des Vins de France »
Gold Medal at the Independent Winegrower's Competition, 2015