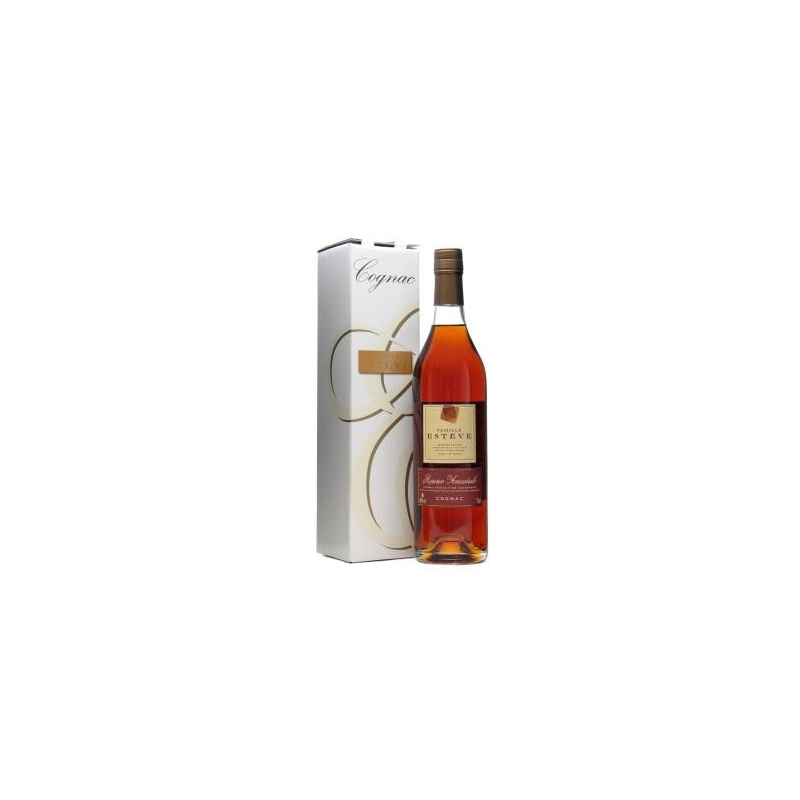  
Reserve Ancestrale Cognac Estève
This Cognac, Out of Age, Estève Ancestral Reserve, grown by my father, is a great digestive.
This age-old Cognac draws from its blend all the aromatic richness of an exceptional cognac.
Description
It has a strong aroma, evolved and characterized by hints of autumn, coffee, vanilla and dried or roasted fruits.
Intense and silky to the taste, it offers up a long and flavourful spiced and slightly woody finish.
A remarkable balance, elegant and stylish, this very old Cognac gathers the eaux-de-vie of generations past.
This Cognac remains a great delight by itself but it may very well capture fans of Macallan.
Silver Medal at the International Wine & Spirit Competition in Shanghai, 2001
Silver Medal at the World Competition in Bruxelles, 2001
Bronze Medal at the International Wine & Spirit Competition in London, 2001
Golden Medal at the World Competition in Bruxelles, 2002
Silver Medal at the Independent Winegrower's Competition, 2000-2008