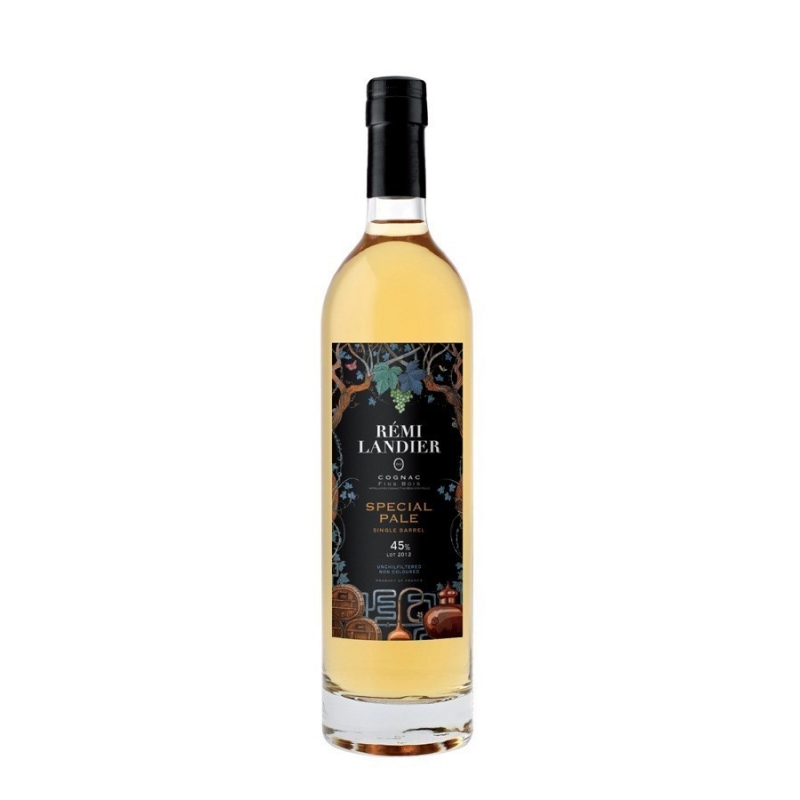  
VSOP Special Pale Single Barrel Cognac Rémi Landier
Cognac Remi Landier Special Pale VSOP Fins Bois - Single Barrel 45°
Rémi Landier launches its SPECIAL PALE SINGLE BARREL lot 2012, a VSOP cognac reduced to 45% strength in a single oak barrel from Limousin.
Description
Unchilfiltered and uncolored, it expresses both the subtle terroir of Fins Bois, a dense and aromatic style of ripe grapes with vanilla and exotic fruits.
Special Pale Single Barrel is delicate, powerful and balanced: it can be enjoyed pure and in cocktails where it expresses itself surprisingly.