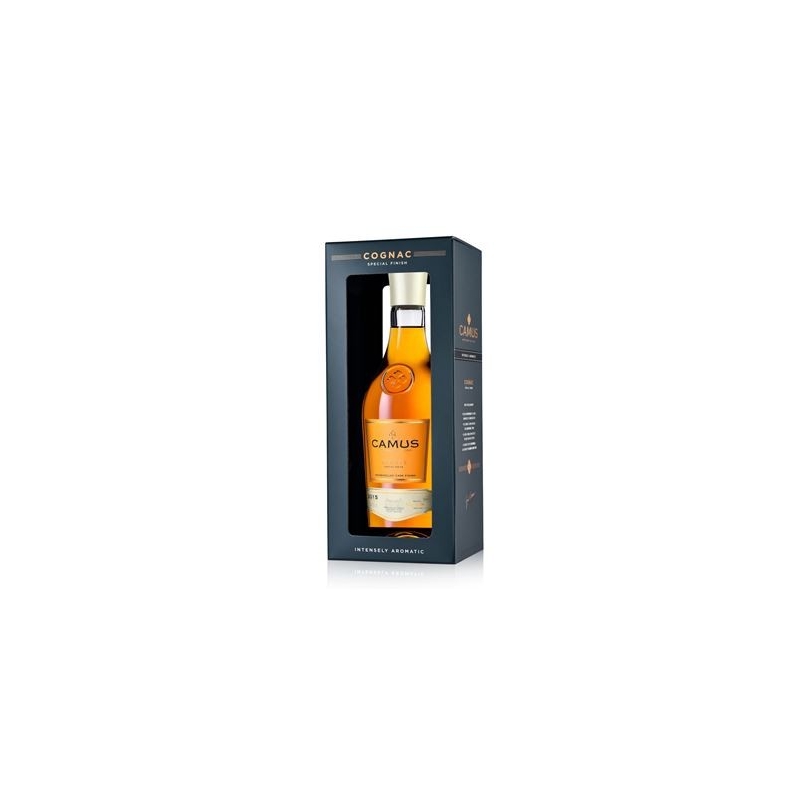  
Camus Monbazillac Cask Finish St Aulaye Small Batch
Camus Monbazillac Cask Finish St Aulaye Small Batch
This cognac from the Saint-Aulaye vineyard finished in Monbazillac barrels is a small batch of 3000 individually numbered bottles.
Aged in oak barrels of the forest of La Double, in the Château de Saint-Aulaye, dating back to the 11th century.
Description
Camus Monbazillac Cask Finish St Aulaye Small Batch
This cognac with a rich and distinctive profile reveals notes of dried fruits, sweet spices and orange peels, highlighted by delicate notes of roasted coffee. The last mono-vintage cognac of the Dordogne.
Golden yellow colour, intense, amber highlights
Orange aromas, slight spice aromas, roast coffee aromas
Aromatic, intense, unctuous, flower overtones, tropical fruit hints, smooth, strong intensitu, longlength.