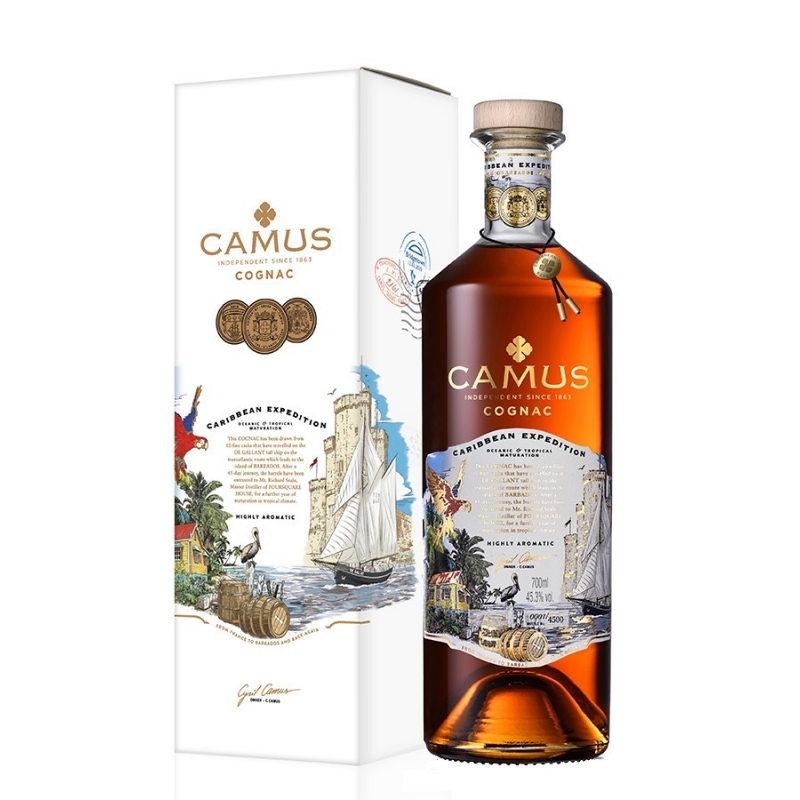  
Caribbean Expedition Cognac Camus
Caribbean Expedition Cognac Camus - 70cl - 45,3°
Caribbean Expedition is a unique Cognac thanks to its double oceanic and tropical maturation.

10 casks of 4 year old eau de vie were loaded on the sailing ship De Gallant, which sailed for 45 days to Barbados. Stored in the cellars of the master distiller R. Seale, for a one-year maturation in tropical conditions.
Limited Edition !!
Description
This unprecedented climate for a Cognac has allowed an accelerated maturation which has given this limited edition a unique aromatic profile.

Tasting notes

Nose : Intense aromas of banana and pear with spicy accents of cocoa bean and nutmeg. Typical notes of rancio are also present.

Palate : Explosive attack followed by roundness and elegance. Notes of exotic fruits accompanied by sweet tannins.