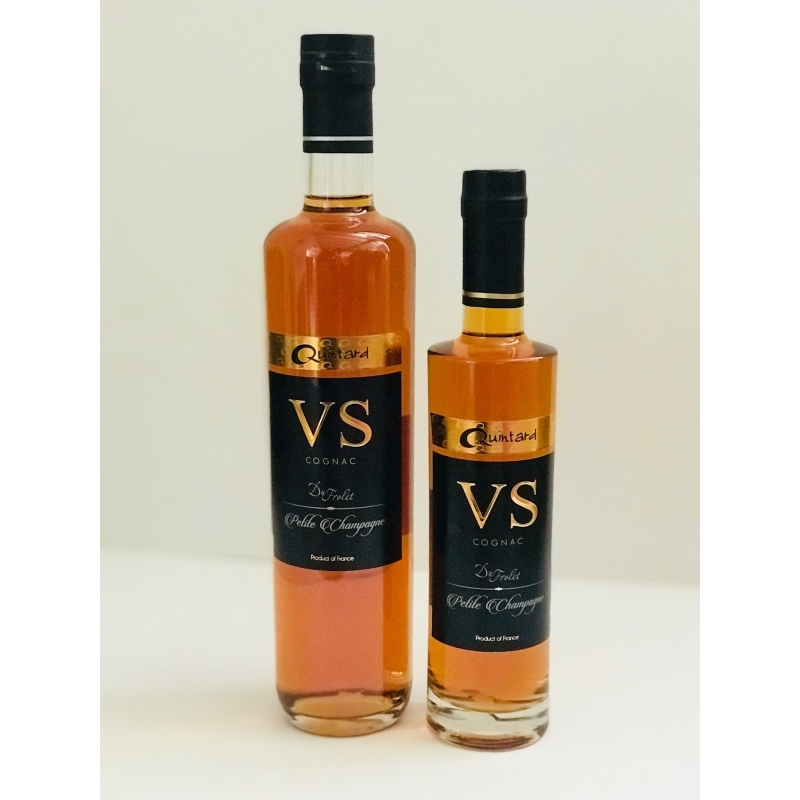  
VS Cognac Du Frolet Quintard
VS cognac Du Frolet Quintard : 100 % Petite Champagne
Cognac eau-de-vie from 3 to 5 years of aging.
Description
VS cognac Du Frolet Quintard : 100 % Petite Champagne
Color: Yellow, orange, golden
Palate: All round, fiery by its youth, dried fruits will give way to apple pie for gluttony. The minty freshness finish is perfect for long drink aperitifs.
Nose: Let your nose taste the vanilla pleasure, a hot pastry and caramelized butter. To leave the final place to the freshness of pear and linden
Tasting advice: full of roundness, fiery by its youth, the dried fruits and the finish of a minty freshness perfectly match it for your aperitifs in long drink.