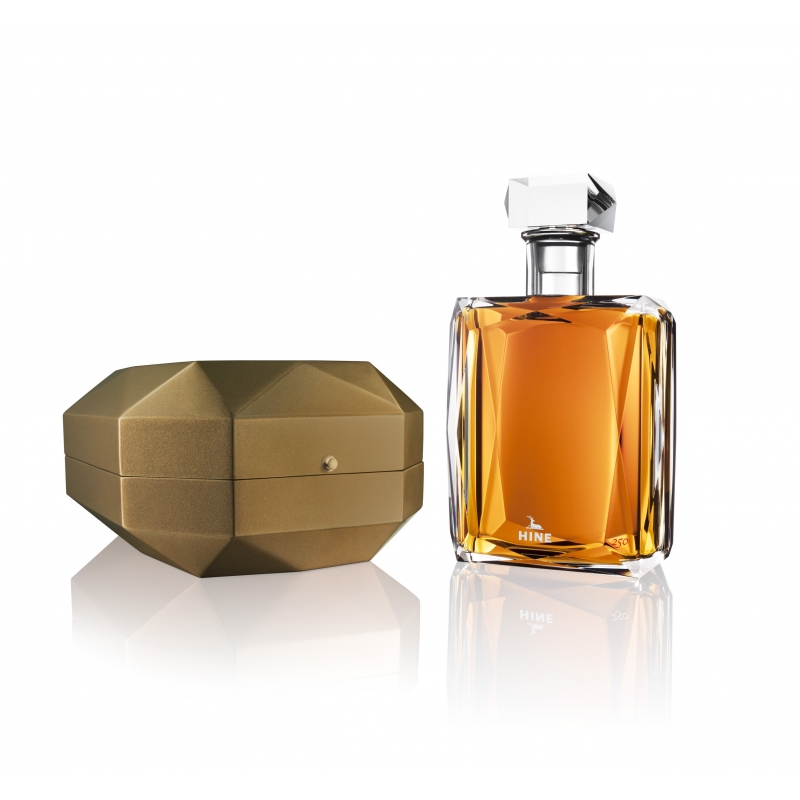  
Hine 250 numbered Carafe
The Cognac House HINE, on the occasion of its 250th anniversary, reveals its latest creation: HINE 250.
An exceptional cognac presented in a Baccarat crystal carafe signed Andrée Putman, published in only 250 copies for the whole world.
Description
Exceptional eau-de-vie from an unconventional vintage, 1953, singled out by François and Robert Hine, this cask was set aside in the family's private reserve patiently reaching its apogee, more than six decades later.
Exalted by a Baccarat crystal decanter fashioned by Andrée Putman in a limited edition of only 250, this cognac is "the most exquisite that I have ever tasted since I have been at Hine" according to Eric Forget, our Cellar Master.
Sometimes cognac is one; indivisible and unblended, innately alive. Yet, the year 1953 was erratic, almost unrewarding with its great droughts and never-ending winter. In London in June, the coronation of Her Majesty Elizabeth II took place in atrocious weather conditions. Days of summer warmth were counted on the fingers of one hand. However, somehow, magic occurs. This eau-de-vie born in adversity, resists more than any other to passing time and ceaselessly blossoms for sixty years.
Glints of topaz draw the eye, yet the nose is instantly snatched by an insolent liveliness, redolent of peach tart and young hazelnut both highlighted by discreet hints of acacia honey.
Only then begins the cavalcade of orange zests, cardamom and fresh leather.
Finally, the pungent tumult quietens almost religiously, whilst elegance persists – endlessly.