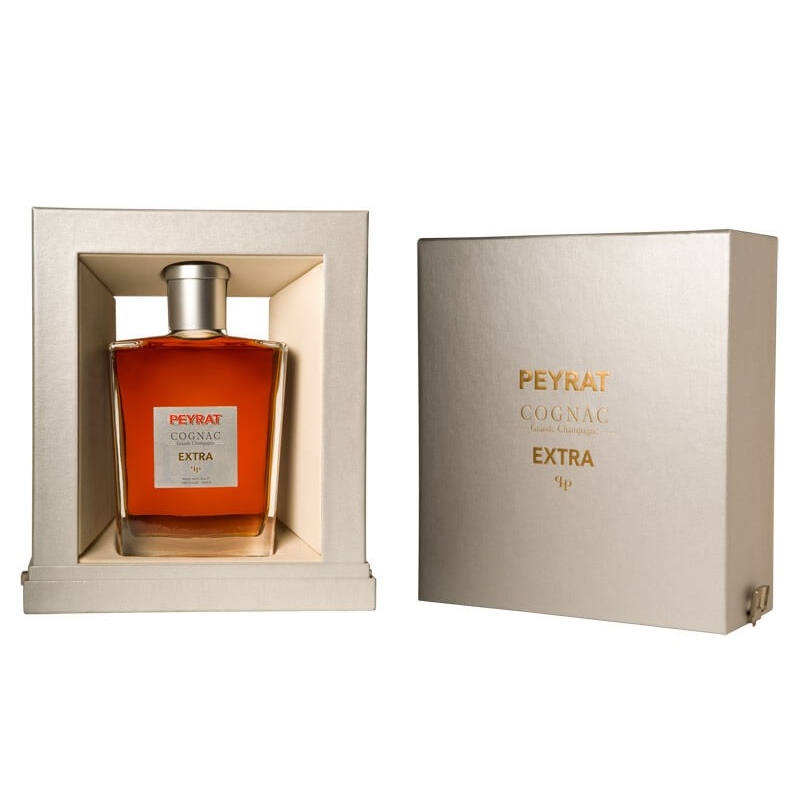  
Extra Grande Champagne Cognac Peyrat
Extra Cognac Peyrat
Like a perfumer's "nose" our cellar master creates custom blends that express an absolute rigor based on years of experience and innate instinct.
This painstaking work is pursued over several years, often several generations, to achieve the choicest spirits which fully reveal their potential.
Description
This is the case with this EXTRA, whose excellence comes from the origins of its spirits.
Without exception, all come from the prestigious Grande Champagne vineyards, known for their superior aging capacities.
This Cognac has aged long years in new and old oak casks to give them an expressively fruity bouquet moderated by the vanilla notes and nutty aromas characteristic of Grande Champagne. Refined and persistant, it is equally mellow on the palate.
For the fullest appreciation of this perfectly balanced EXTRA Cognac, enjoy it neat from a tulip-shaped glass.