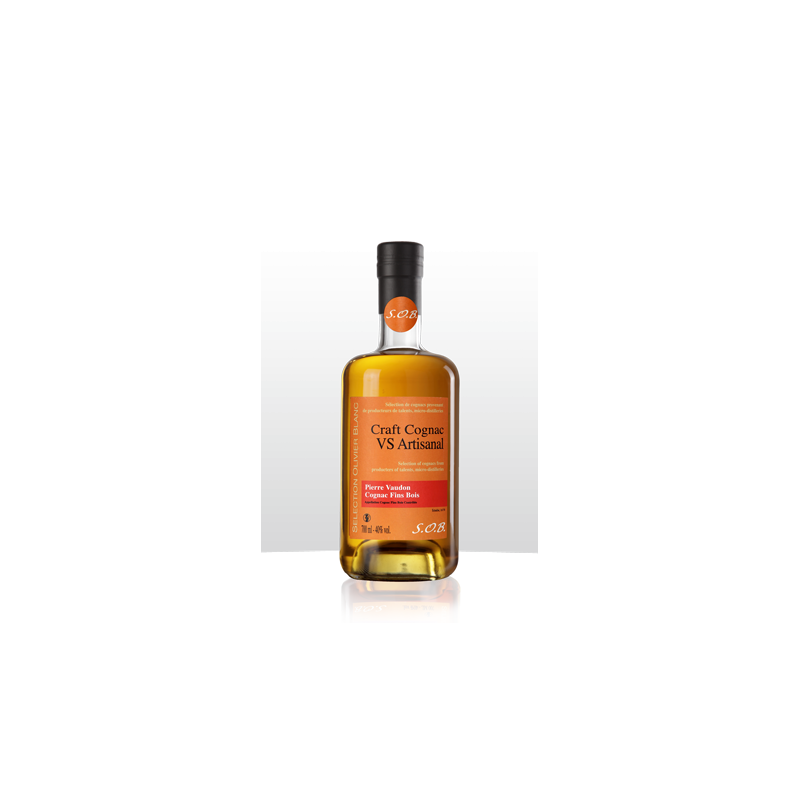  
VS Artisanal - SOB / Pierre Vaudon
A "Fins Bois" cognac ideal for aperitifs and cocktails!
Description
Colour:

Fine gold.

Nose:

freshness, white fruit notes, grape pulp.

Palate:

Young with an incredible freshness, a beautiful minerality that gives it energy and a tremendous "lust for life". Young fruit and honey. Very convincing as an aperitif and also as a cocktail.

Very proud of this cognac.