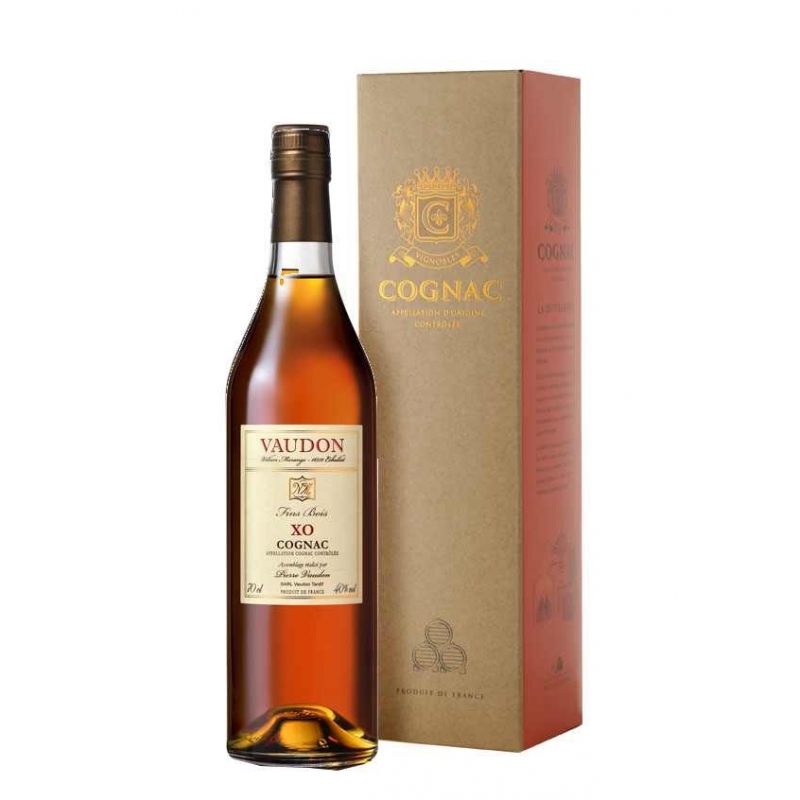  
XO Fins Bois Cognac Vaudon
XO Cognac Vaudon - Fins Bois
In digestive course or as an aperitif.
It is a cognac that will appeal to both afficionados and neophytes so it must be shared.
And the finesse of his notes does not limit it to male palates.
Ladies, it's your turn.
Description
XO Cognac Vaudon - Fins Bois
At nose :
The amount is rich and delicate with pretty notes of violet, mango and nuts that move towards candied orange peel and peach. It is a bouquet first floral then fruity and subtle that does not lack charm.
In the mouth: the attack is soft and silky, the exotic notes are very present and accompany you several minutes after the tasting. You will certainly be seduced by the body of this cognac that will not leave you indifferent.