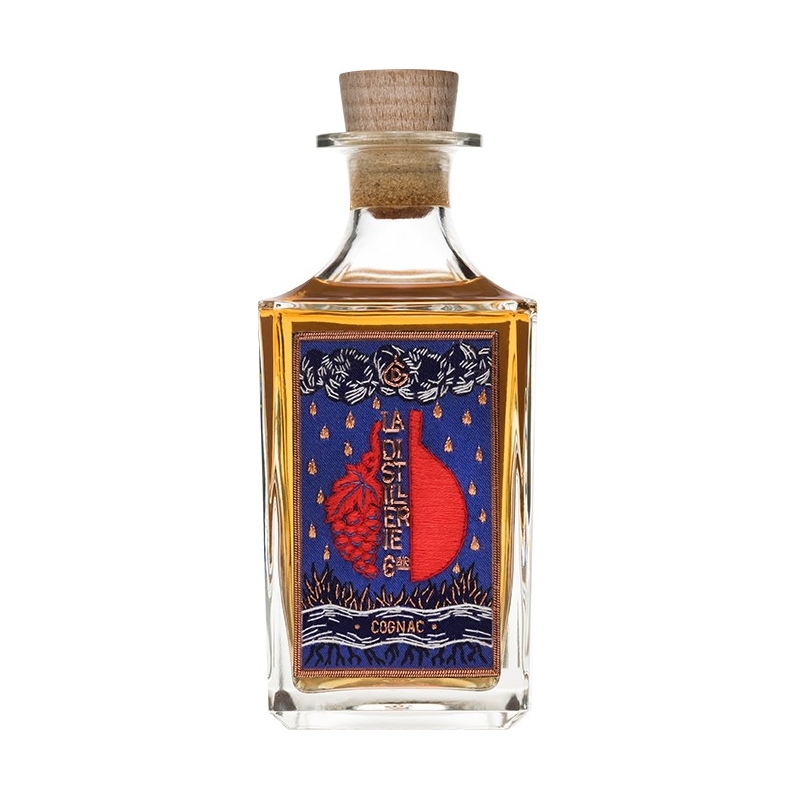  
Vintage 1990 Borderies La Distillerie Generale
Vintage 1990 Borderies La Distillerie Generale - 50° - 35cl
Drum No. 341 724 of 350L which gave 300L to 71 ° corresponding to 1069 bottles of 35cl at 50% vol., According to the recommendation of the Cellar Master, and 360 bottles of reserve.

Raised in fine-grained oak barrels of 2nd filling (red barrels).
Description
Vintage 1990 Borderies La Distillerie Generale - 50° - 35cl
Tasting notes:

The first nose, round and expressive reveals aromas of fresh citrus and slightly tart (citron, pink grapefruit), delicately enhanced by floral notes of hawthorn and acacia.

In the bustle, the finesse of this eau-de-vie is enhanced by the candied character of these citrus fruits and lets us guess vanilla wood essences or pastries based on orange blossoms

After a lively attack and full of freshness, the flexibility of the mouth reveals a beautiful balance between the silky melted wood and the fruitiness of pineapple victoria Rondeur, freshness and delicacy are the hallmarks of this Borderies 1990.

Accords: the softness and roundness of the eau-de-vie blend elegantly with the finesse of the nuts of Saint Jacques or the crab pulpit. Or, a mango avocado tartar shallots, olive oil and salicorne for a surprising combination.