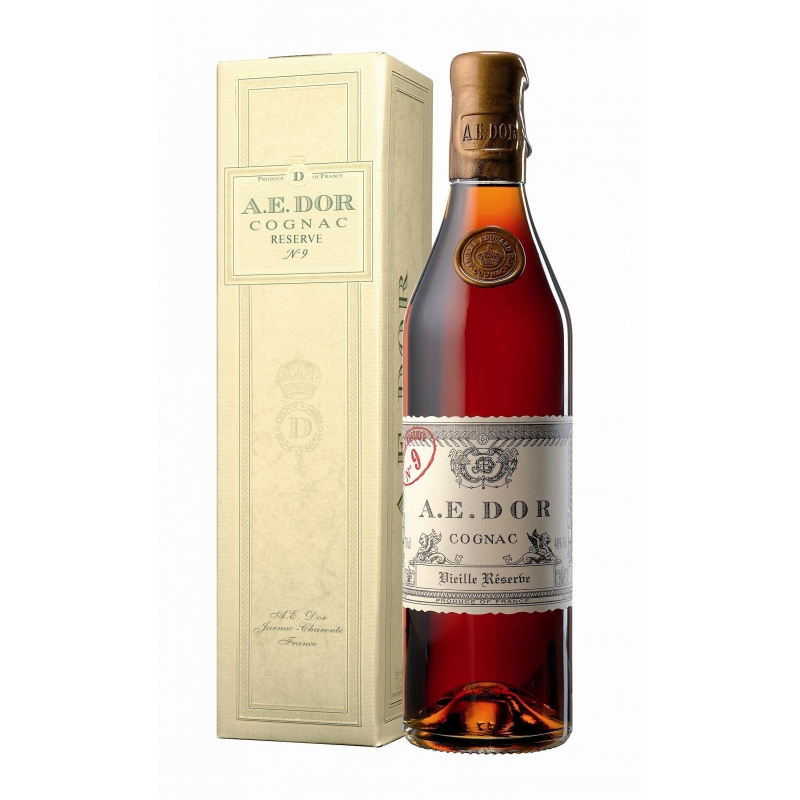  
Vieille Reserve N°9 Cognac A.E Dor
Limited to a few bottles only.
This Eau-de vie with a rare finesse is the fruit of blending by DENIEUIL DOR, 80% Grande Champagne and 20% Find Bois...
Description
The perfection of this great Cognac is in part due to half a century's ageing in oak barrels. It has been put into large glass demijohns and sealed with wax after having reached the minimum legal requirement of 40° by evaporation.
Tasting reveals aromas of vine-cane mushrooms, still some floral notes with touch of Apricots. Very appreciated by amateurs and connoisseurs.
Long ageing in humid cellar.