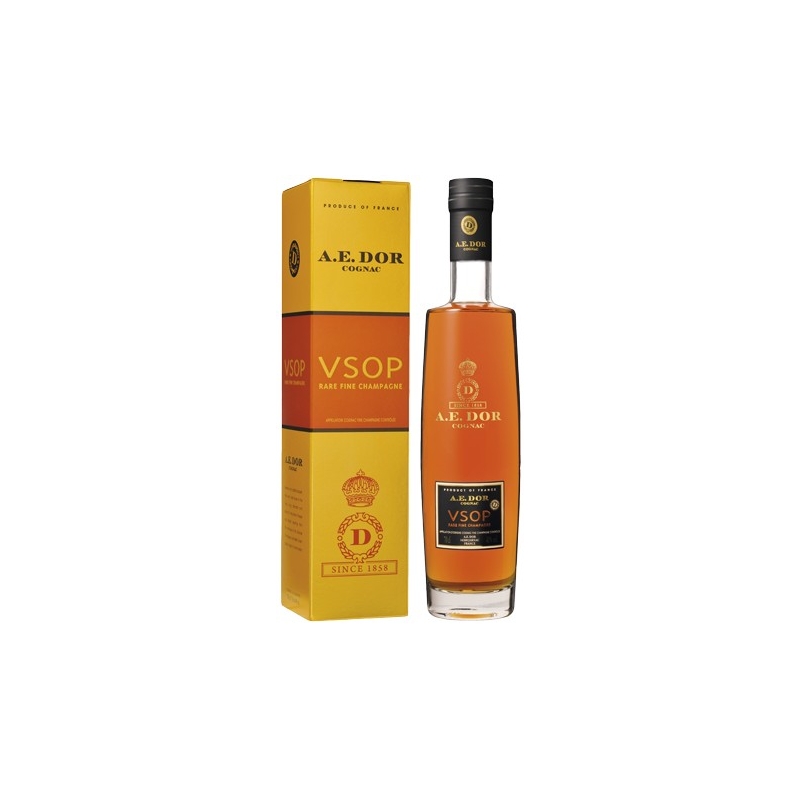  
VSOP Rare Fine Champagne Cognac A.E Dor
The Fine Champagne is a blend of two of the best Cognac vintages; Grande and Petite Champagne, with always a majority of Grande Champagne.

Generous and hearty bouquet, floral essences.
Description
On the nose, the presence of flowers such as violets, a hint of nuts and a slight presence of honey.

Long and delicate in the mouth.

Aged in a damp cellar to give it a certain mellowness.