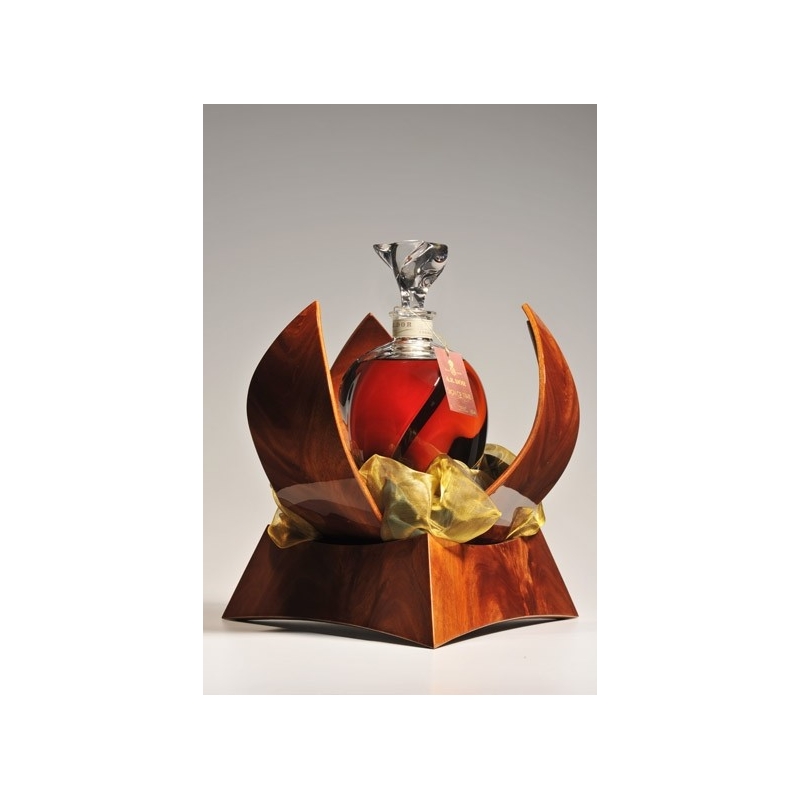  
Sign of Time Grande Champagne Cognac A.E Dor
On the occasion of the 150th anniversary of Maison DOR we wanted to highlight an exceptional cognac ...
Description
Not being able to resist the desire to make you discover this venerable Grande Champagne, we tried to find him a tailor-made suit.
The Royal Crystal of Champagne has created especially for her a crystal bottle.
To ennoble the marriage of this cognac and this crystal, a Cognac craftsman, Thierry Drevelle,  has made an exclusive box mahogany burl.
This masterpiece is a reflection of "savoir-vivre" in the French way.
The most distinguished Cognac you can offer or offer.