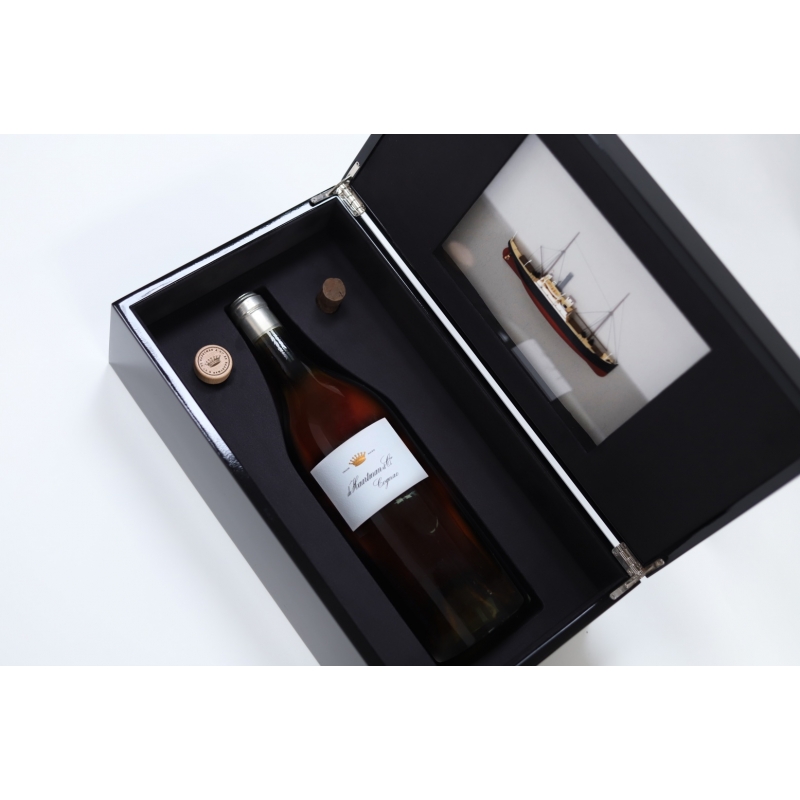  
"Le Cognac De Haartman" Cognac Birkedal Hartman
More than 100 years under the sea!
"De Haartman Cognac" was intended for Tsar Nicholas II of Russia and the Russian aristocracy. Unfortunately, it never reached its destination. The ship was sunk by a German submarine in 1917 in the Baltic Sea and was recovered 102 years later.
Only 300 of the 600 original bottles were salvaged from the wreck and were re-bottled with old cognac, from the Grande Champagne region, dating from approximately the same period, early 1900 and aged for many years in Limousin oak barrels.
The packaging is identical to the original De Haartman cognac shipped from France in 1916.
An extremely full-bodied cognac with sweet aromas of dried fruits and flowers and a very good structure considering its age.
Description
Color: Amber, mahogany
Nose/aroma: Dried fruits, figs, floral aromas (violet, lavender and rose) with a touch of vanilla and cinnamon. A touch of honey and beeswax
Palate: Full-bodied and powerful, yet sweet with dried fruits, coffee, vanilla and a hint of orange, followed by peppery, spicy notes.
The finish is very long with notes of walnut and violet, very persistent.