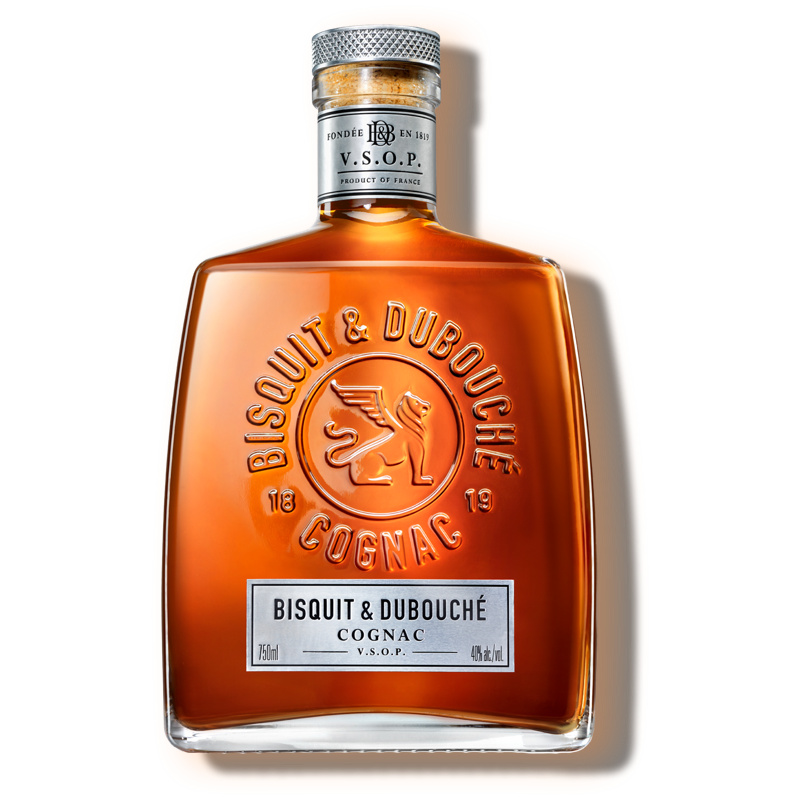  
VSOP Cognac Bisquit & Dubouché
Bisquit & Dubouché V.S.O.P. cognac has been aged for a minimum of four years in oak barrels, the time needed to calm the vigour of young eaux-de-vie. V.S.O.P. is the most versatile category of cognac and is at the heart of the Bisquit & Dubouché experience.
Bisquit & Dubouché uses a unique method of distillation with lees that lasts about an hour longer than most cognacs. This extra hour of distillation allows the extraction of new aromas such as pear, grape, rose, lychee or pastry notes, thus revealing the full richness of the distilled wine.
The VSOP Bisquit & Dubouché is a blend of the four crus of Cognac: Grande Champagne, Petite Champagne, Fins Bois and Bons Bois. Each cru has its own specificities and its own ageing potential.
Description
Tasting notes :
Colour: Amber, bright, intense and warm
Nose and Palate: It is appreciated for its subtle interplay of aromas. It initially reveals aromas of dried fruit on the nose, before its delicate woody flavours and lively notes of honeysuckle, citrus and mango delight the palate.
A lingering, slightly spicy finish.