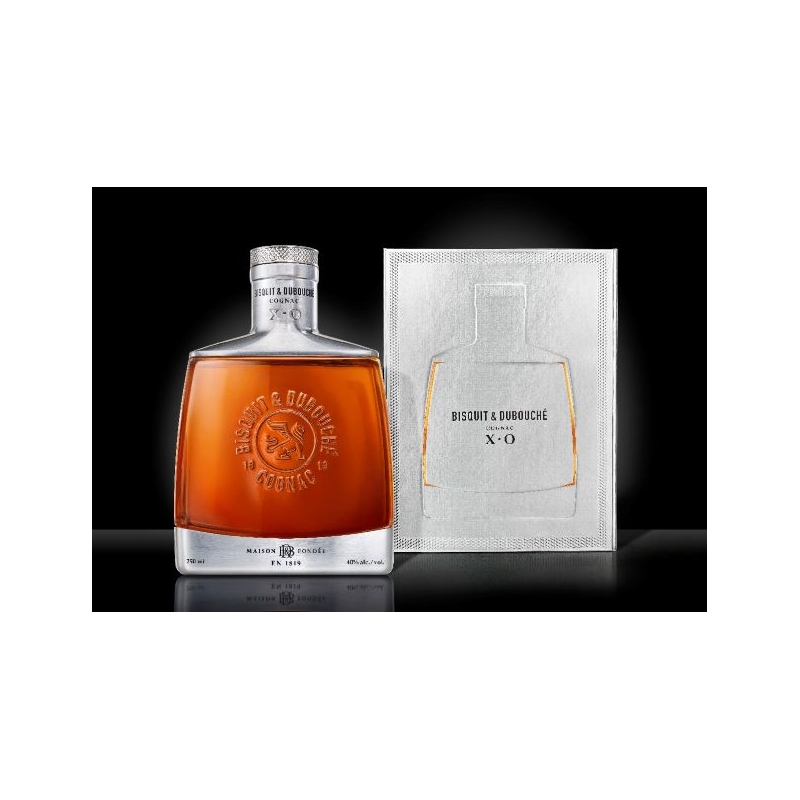  
XO Cognac Bisquit & Dubouché
Like all the Bisquit & Dubouché selection, the X.O. cognac is blended from different vintages in order to exhale its bouquet of fruity and floral aromas, which is the trademark of the House. It is composed mainly of Grande and Petite Champagne, the most prestigious vintages, perfect for the longest ageing periods.
Bisquit & Dubouché's double distillation process is unique: about an hour longer than in other Cognac houses, to seek out only the lees and esters that contain the richest aromas. This process requires a singular know-how and requires regular tasting of the eaux-de-vie. The result is a silky, sumptuous cognac, whose characteristic sweetness immediately seduces the palate upon tasting.
Bisquit & Dubouché X.O. cognac is slowly aged in French oak barrels for a minimum of 10 years.
Description
Tasting notes :
Colour: Amber, coppery and intense, as well as its packaging combining metal and glass give it a unique appearance.
Nose and palate: A powerful bouquet of aromas is revealed around a woody heart. Its fruity notes of plum and cinnamon are revealed with an incredibly intense and full-bodied, yet surprisingly smooth flavour. It is enriched by aromatic notes of gingerbread and liquorice.
Long on the palate, with woody, spicy and liquorice notes.