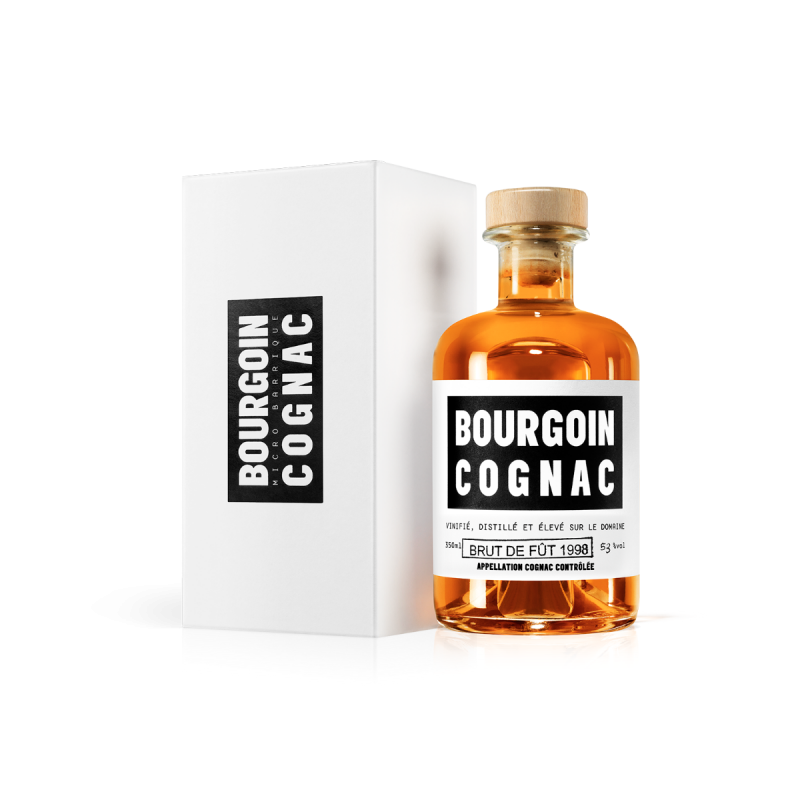  
Brut De Fut 2002 Cognac BOURGOIN
The Bourgoin Cognac family estate is located in Saint Saturnin between Cognac and Angoulême.
Within the 90 hectares of vineyards Frédéric Bourgoin elaborates atypical cognacs.
Bourgoin Cognac is a global vision of the work of a winegrower. From the land and the grapes, to the know-how and the transmission of the finished product.
Description
Faithful to the BOURGOIN COGNAC philosophy, this cognac is the exact reflection of the terroir in which it was born.
An XO cognac in the purest terroir conception.
Minimal intervention.
Bottled in single cask at the natural degree of the selected barrel (cask strength).
Color : golden brown.
Nose of candied strawberry, bourbon vanilla, cinnamon bark, cigar box.
In the mouth, freshness, straight stone fruit and above all a beautiful aromatic persistence linked to the alcohol content.