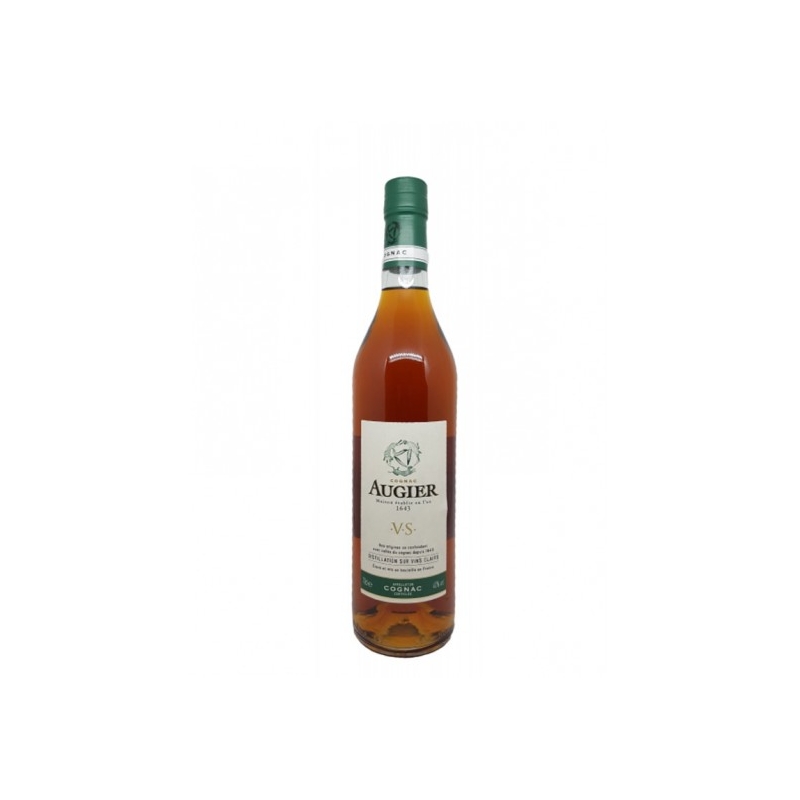  
VS Cognac Augier
A fiery cognac, marked by the elegance, freshness and vivacity of its eaux-de-vie.
A selection of young and aromatic eaux-de-vie!
Description
Tasting notes :
Robe: a light amber dress with golden highlights and brightness.
Nose: a first fresh nose with hints of citrus - pink grapefruit, ripe lemon.
Palate: a frank and balanced attack. The young eaux-de-vie evolve on vanilla aromas, subtle notes of new oak, embellished with refreshing citrus.

Tasting tips: pure, on ice or in cocktail.