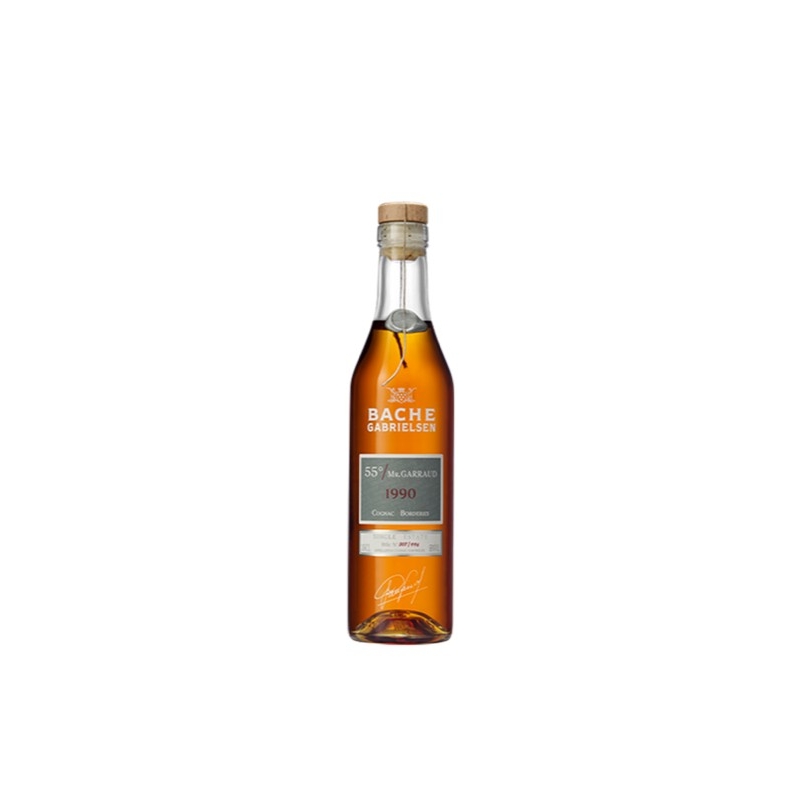  
55° Mr Garraud 1990 Bache Gabrielsen
Cognac Bache Gabrielsen Vintage 1990 Single Estate Borderies : 55° Mr Garraud
Description
For 25 years, Mr. Francis Garraud has been working as a dedicated partner with Maison Bache-Gabrielsen. This cognac is from his estate based in Chérac - Borderies.
The 1990 growing season was perfect for the cultivation of grapes. Sunny and warm with fresh and cool nights. Maybe the best vintage in the late 20th Century.
This single estate Borderies was bottled at high alcohol strength, not chill-filtered, and unveils a natural bright amber colour. It offers a delicate bouquet of rose and violet.
The taste reveals an elegant mix of banana and toasted hazelnut combined to coffee and walnut hints.
Volume: 35 cl.
Alcohol content: 55% vol.
Cru: 100% Borderies - Single Estate.