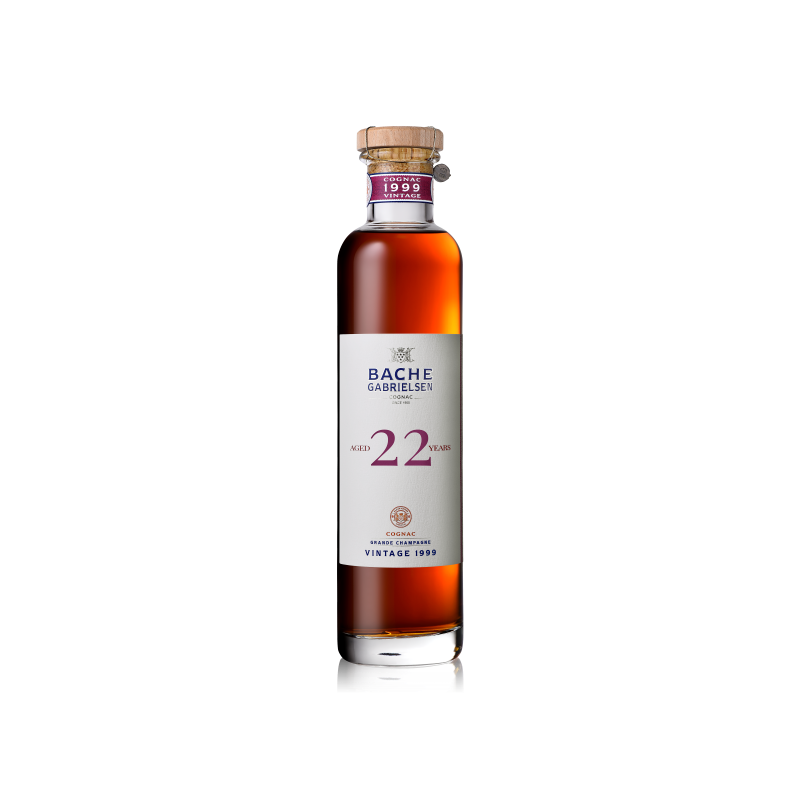  
Vintage 1999 Grande Champagne Cognac Bache Gabrielsen
Limited Edition !
Last vintage of the 20th century from the Grande Champagne terroir!
1999 was a difficult year for Mother Nature, the oil tanker Erika sank off the coast of Brittany and the storm Lothar raged in Western Europe.
The cognac vines were lucky to resist this storm, even if the bad weather made it one of the smallest harvests of the century, and therefore one of the rarest.
Aged for 22 years in Limousin oak barrels
Single Cask : n° F-IV-24
Bottling date : May 2022
Description
Tasting Notes:

Characteristics: Natural color; Unchill-filtered.

On the nose, spices, a side of "cigar box" and cloves.

In the mouth, Brazilian coffee, gingerbread and dark chocolate; greediness!