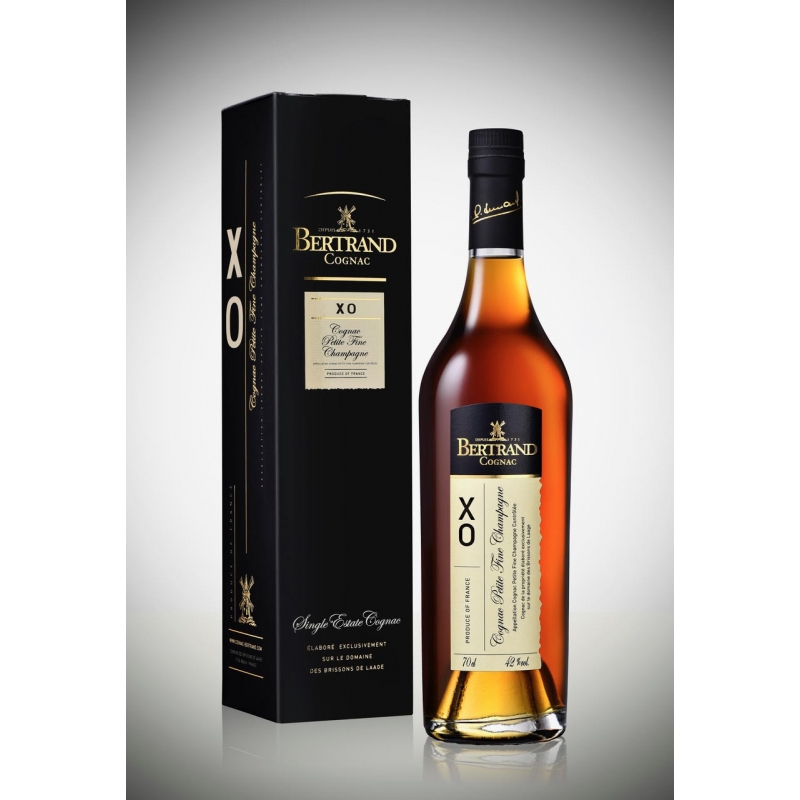  
XO Cognac Bertrand
Cognac Bertrand XO :
A 35-year-old XO cognac with a generous, fruity, and seductive taste - for palates seeking roundness and intensity !
Description
Cognac Bertrand XO :
To the eye the robe reveals a warm, golden brown with a slightly amber depth.
The nose is powerful, delicious and expressive, a captivating scent. It exudes notes of stewed and juicy white fruit, accompanied by the aroma of roasted nuts, and a subtle vanilla scent.
After a few minutes of aeration this delicate XO opens with scent of plums and mirabelle.
On the palate the attack is supple and full-bodied, the flavors on the palate confirm the scent.
The plum and mirabelle, very ripe and stewed, give freshness to this old cognac, endowed with a great delicacy like our grandmothers' plum tart.
Counterbalanced by a nutty finish, such as roasted cashew, and characterized by a soft ageing.
Simple and accessible pairings: roasted mushrooms; plum pie; raspberry and white chocolate cake; crispbread with blue cheese and pear; seared langoustines with vanilla and cauliflower puree; roasted duck with carrot and pumpkin; Iberian ham: pata negra.
 Enjoy around 16 degrees.