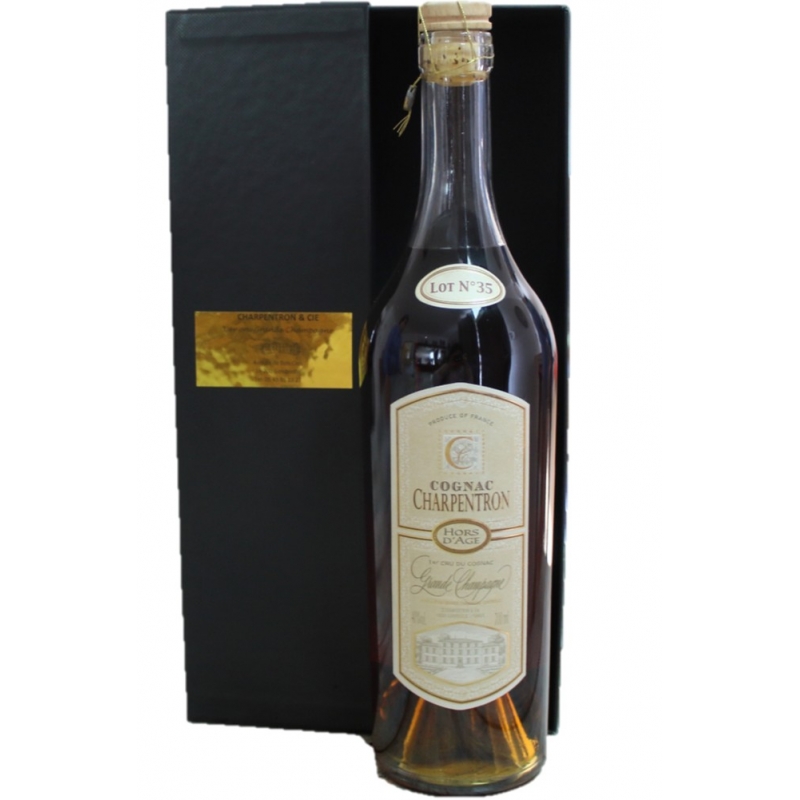  
Hors d'Age N°35 Cognac Charpentron
Cognac Charpentron : HORS D'AGE n°35

1ER CRU GRANDE CHAMPAGNE -40.2%
Description
Cognac Charpentron : Hors d'Age N°35 , decades old, comes from the Grande Champagne 1er Cru.
It has improved over time thanks to the tannins of the oak barrels and its "Grande Champagne" vintage, which is specific to long aging.
Intense amber color, its expression is dominated by woody and rancid aromas.