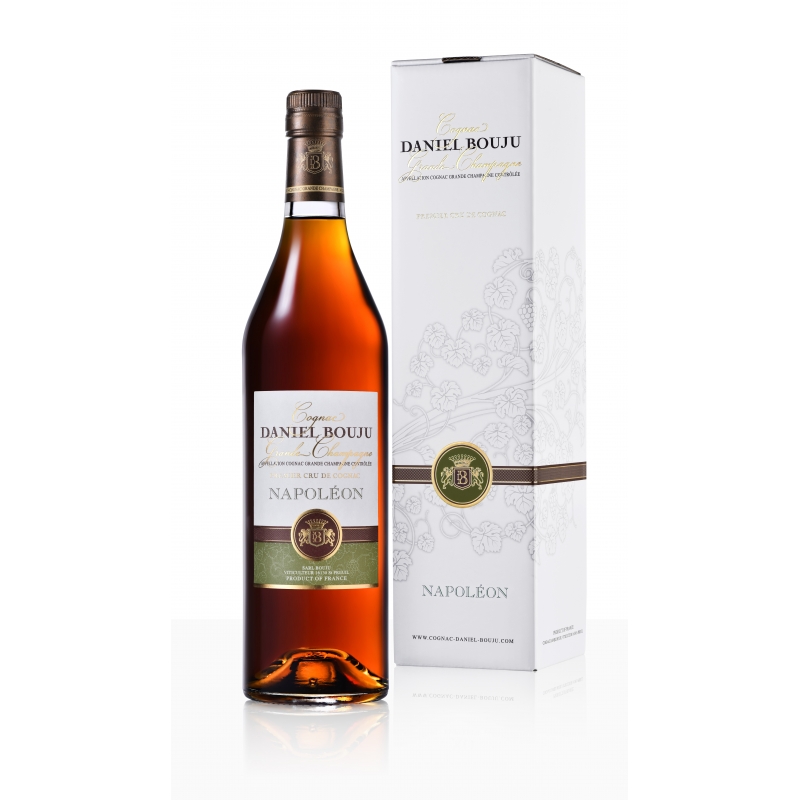  
Napoléon Cognac Daniel Bouju
Of amber colour. The roundness reflects tannins' evolution.
This Cognac is long on the palate with fruity and spicy aromas.
Description
40% vol: Cognac aged in new oak barrels.
Rich in amber color, the roundness of this cognac reflects the evolution of tannins.
Soft nose with notes of nuts, dark chocolate and cherry.
Fresh and intense on the palate, fruity, with a succession of dried fruit aromas. Very nice length with rich spicy notes on the finish.