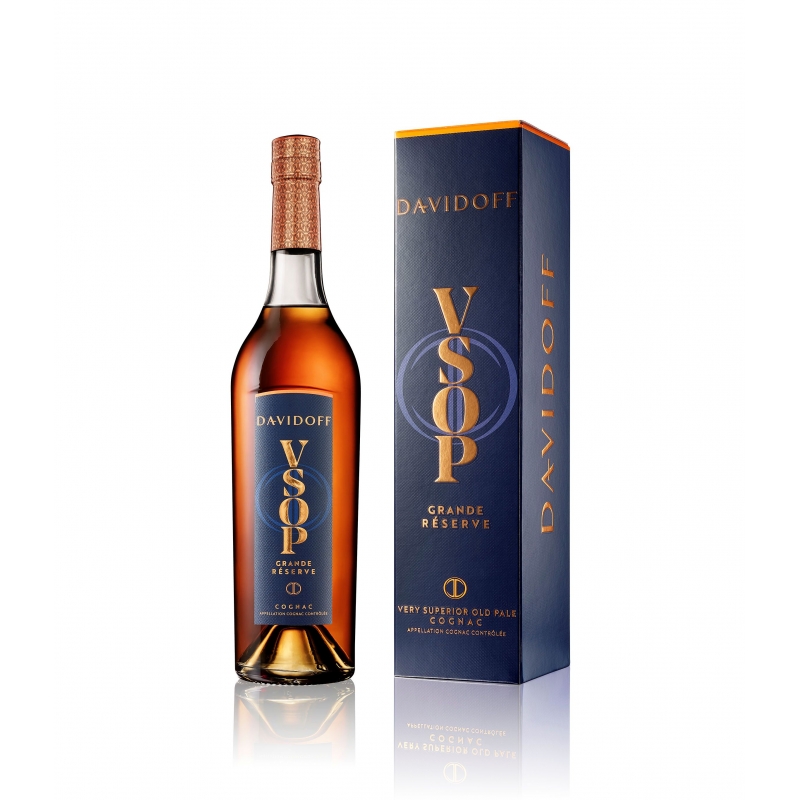  
VSOP Cognac Davidoff
Davidoff VSOP is a powerful and balanced cognac of the very best provenance. It owes its distinctive character to selected eaux-de-vie from the Cognac region.
Description
It is a surprisingly complex cognac, long and lingering on the palate and with a composite structure, the whole providing a mysterious , pleasurable experience.
Tasting notes:
On the nose: Oriental and wood aromas such as cedar wood, liquorice and honey, followed by smooth fruity notes, notably plum and prune.
On the palate: powerful and fruity with flavours of honey and tobacco. Great balance between the fruity and wood elements.
Finish: Elegant and long with hints of wild cherry tree.