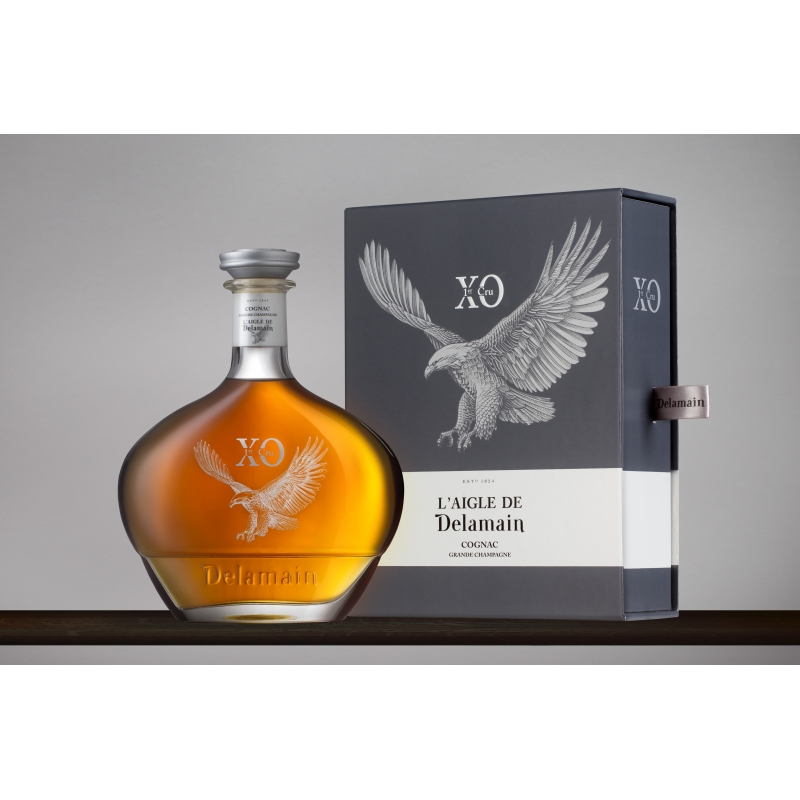  
L'Aigle de Delamain Cognac XO 1er Cru
L'Aigle XO Cognac Delamain - Grande Champagne
L'Aigle Delamain celebrates the ancient coat of arms granted by King Charles I of England to our ancestor Nicholas Delamain in 1639. Three bloody crosses field or and crest a rising eagle !
Description
L'Aigle XO Cognac Delamain - Grande Champagne
Older than our Pale & Dry, L'Aigle Delamain is a subtil blend of old Grande Champagne Cognacs that combines elegance and complexity !