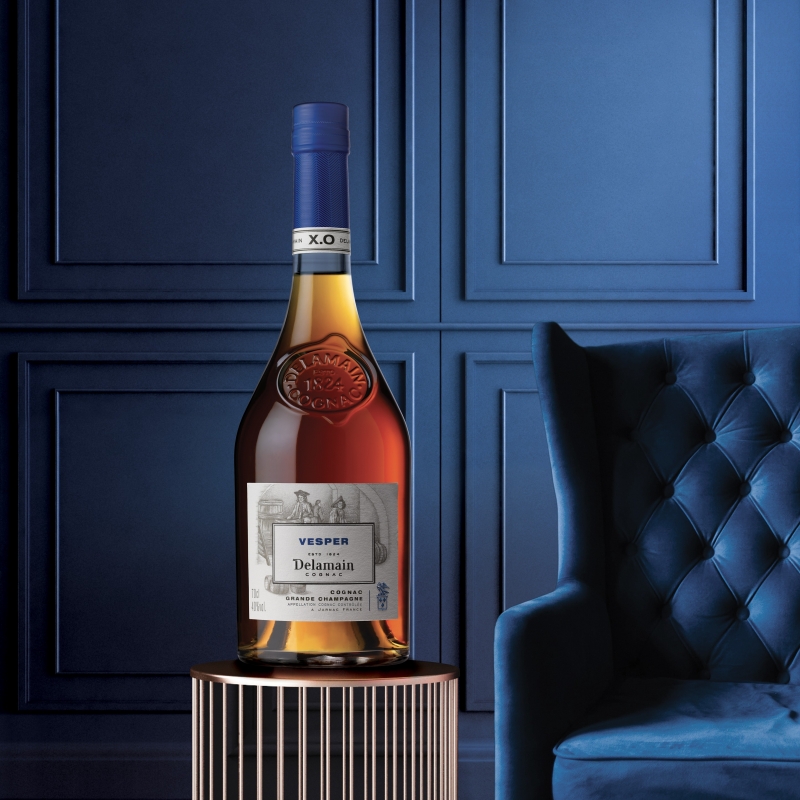  
XO Vesper Cognac Delamain
XO Vesper Cognac Delamain - Grande Champagne
Vesper, from the sixth canonical hour celebrated each late-afternoon in song to reflect its richness and the worshipful sense it imparts.
Description
XO Vesper Cognac Delamain - Grande Champagne
Style : Roundness, body, length, maturity and mellowness.
Bouquet : Power of the perfumes, length of the fragrance. Suavity. Scents of underwood, dry vine shoots, vanilla (rancio).
Savour : Fullness, maturity, extreme mellowness. Intense fruitiness.
Colour : Amber hue with a bright glint of pure gold.