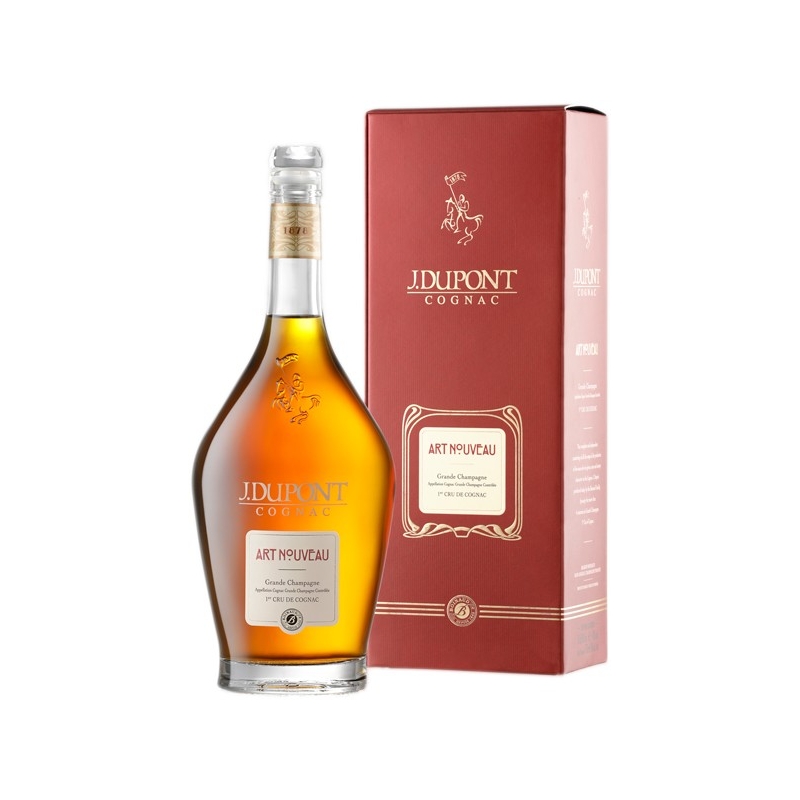  
Art Nouveau VSOP J.Dupont Cognac
Cognac J. Dupont Art Nouveau  Grande Champagne 1st cru of Cognac
Availaible in limited quantites, in 10 000 bottles by year, Art Nouveau invites you to an initiatory journey with sensual and delicate character, where its vanilla and exotic world reveals to your senses all the intensity of its aromas.
Description
Cognac J. Dupont Art Nouveau

Recreated for Cognac J.DUPONT, Art Nouveau surpasses your expectations and pushes to the extreme the aesthetic inventiveness of the Cognacs of this rank, introducing from the exceptional to the essential.
Let yourself be enchanted by this Art Nouveau, and be penetrate for a moment into a universe of personal development between Art and life, sensibility and emotion.