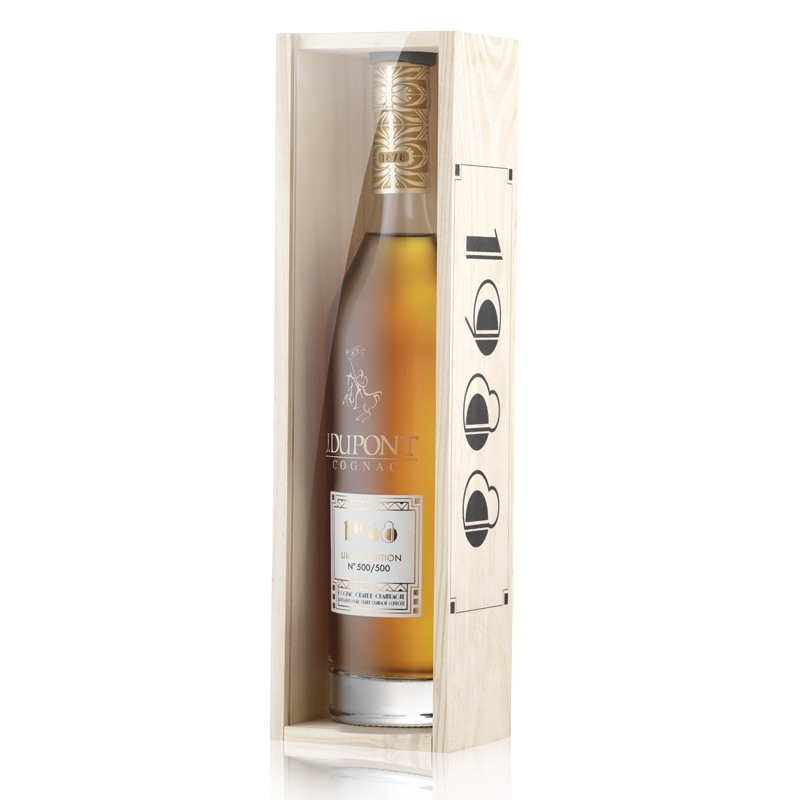  
Vintage 1988 J.Dupont Cognac
Vintage 1988 Cognac J.Dupont Grande Champagne 1st Cru de Cognac
J. Dupont invites you to discover two great years: 1988 and 1989!

These 31 and 30-year-old casks are only produced in very small quantities, respectively 500 bottles per vintage, the capacity of one cask.
41,6° - 70 cl
Description
Dress : Amber/gold, with a lot of brilliance.

Bouquet: Notes of vanilla with intense aromas of candied fruit and apricot tart.

Flavours: A sensation of sweetness on the palate, marked by slight notes of vanilla and cocoa.

Great length on the palate with a lot of suppleness, very pleasant candied fruit notes that open out over time.