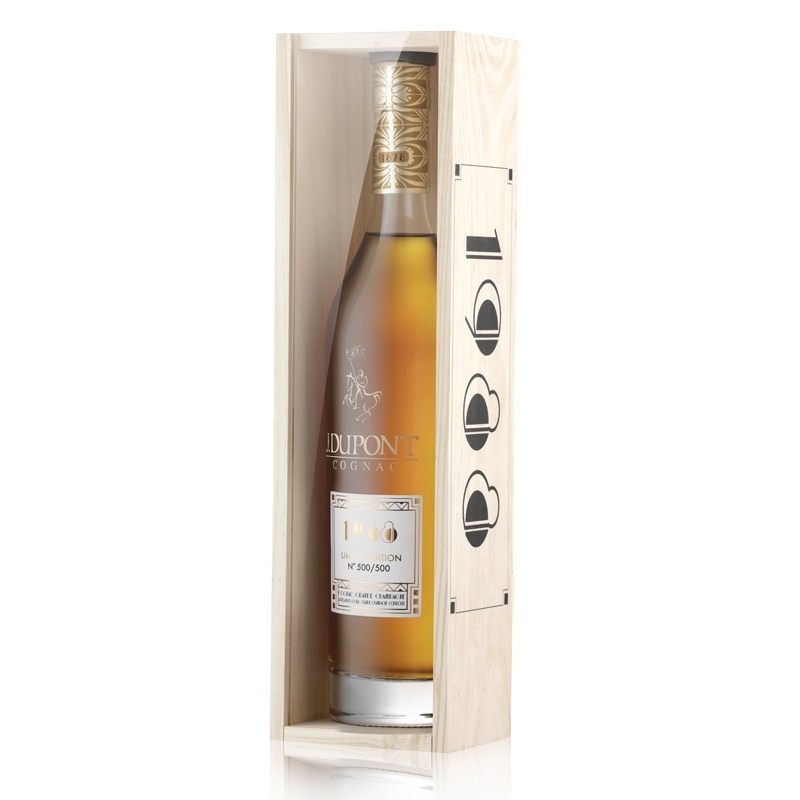  
Vintage 1989 J.Dupont Cognac
Vintage 1989 Cognac J.Dupont Grande Champagne 1st Cru de Cognac
J. Dupont invites you to discover two great years: 1988 and 1989!

These 31 and 30-year-old casks are only produced in very small quantities, respectively 500 bottles per vintage, the capacity of one cask.
41,8° - 70 cl
Description
Dress : Sparkling golden reflections, slightly amber colour.

Bouquet: Notes of coffee, prunes, spices and cinnamon give a finely roasted and subtle bouquet.

Flavours: The palate is conquered thanks to a delicate sensation of lightness brought by notes of vanilla, cocoa, nuts but also old port which expresses itself quintessentially thanks to the ageing in oak barrels.