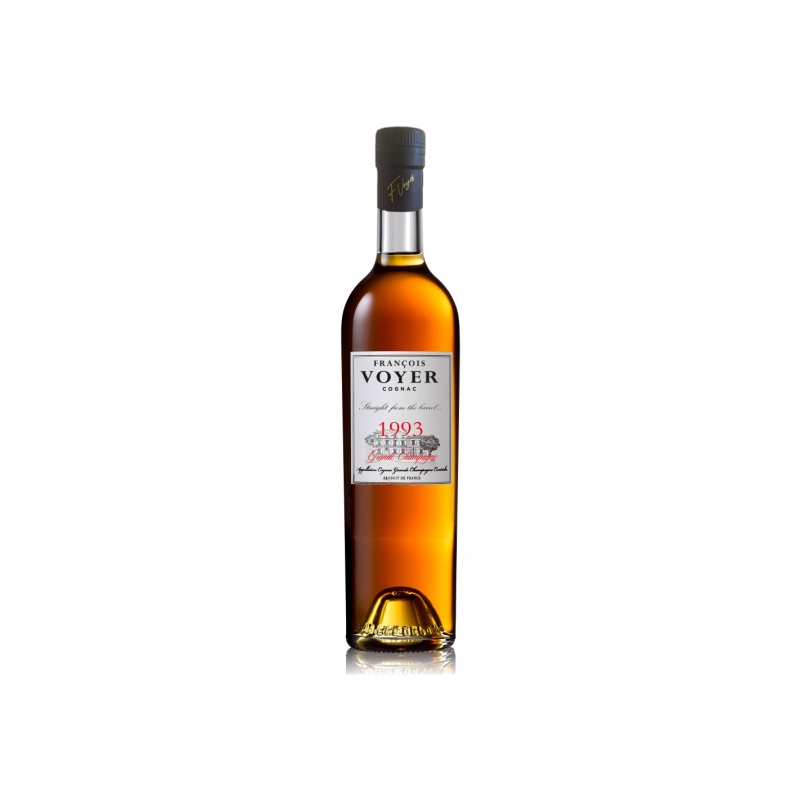  
Millésime 1993 - Cognac François VOYER
Vintage 1993 Brut de Fût 53.6% Cognac François Voyer
Single Estate Grande Champagne 1er Cru de Cognac, Limited Edition: 650 Bottles
Description
Tasting notes :  
Nose : hints of almond, Bourbon vanilla, honey, white pepper and jasmine.
Palate : powerful attack with volume and intensity.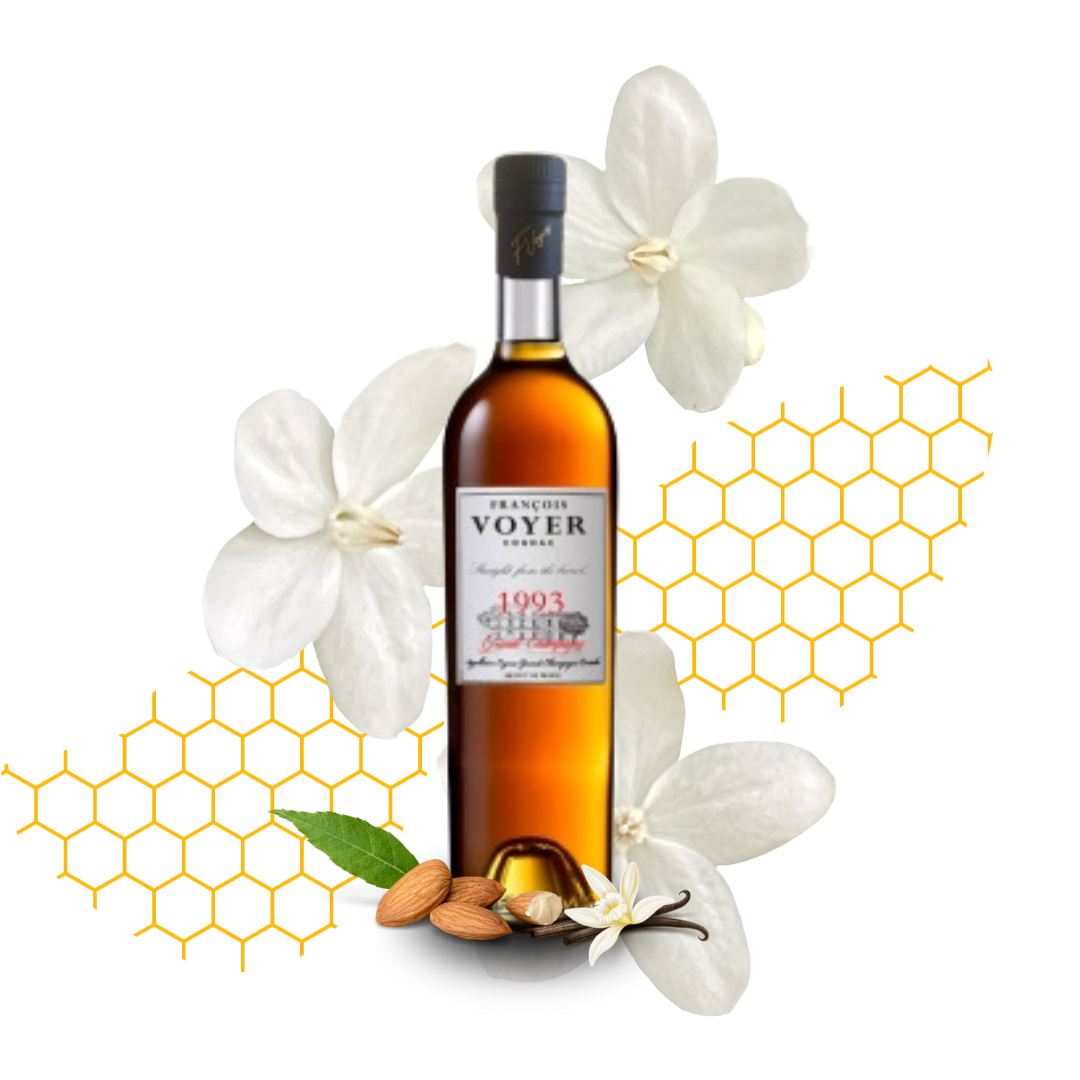 Learn more about François Voyer
The 28 hectares of vineyard land belonging to François Voyer are located in the prestigious Grande Champagne region, a first-rate cru in the Cognac world, renowned for its ability to produce eaux-de-vie with aromatic power and characteristics ideal for prolonged ageing.
François Voyer, a family-run cognac house, devotes meticulous passion to every stage of production.
The family vineyards are located in Verrières and Ambleville, and since the 1870s, their house has been the birthplace of Cognac. The house of Voyer advocates the preservation of traditional methods and meticulous vigilance.
Discover our other products