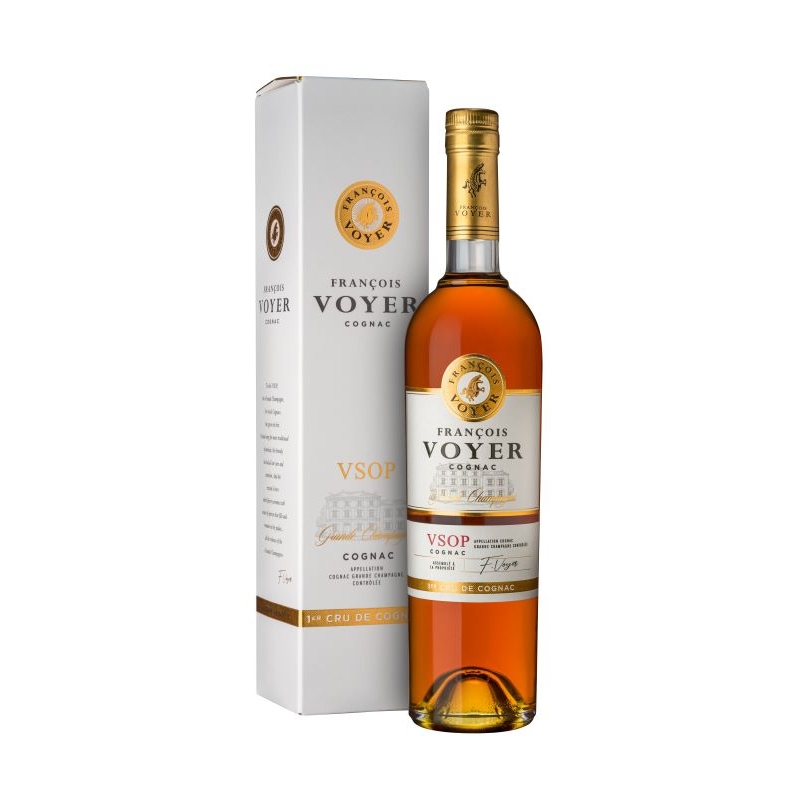  
VSOP Cognac François Voyer
This Cognac, from the Grande Champagne terroir, has reached the age where a brandy reveals the fullness of its floral notes.
Aromas of citrus, lime blossom and dried flowers dominate, accompanied by a hint of dried apricot...
Description
Colour : Golden / Bronze hues
Bouquet : Our VSOP has matured to the point where the exquisite floral notes of the Grand Champagne 'terroir' are released. There are notes of Linden and dried flowers prevailing over a hint of apricot.
Taste : The subtle flavors of linden, orange, dried flowers and vanilla mingle with a hint of apricot on your palate.
How to Enjoy : Enjoy it straight or on the rocks. This cognac is also a beguiling ingredient for cocktails or long drinks. Whichever way you drink it you will be charmed by its surprising versatility.
Gold Medal winner at the International Wine and Spirit Competition, London 2011, Judged 'Best in Class'. Given 14½ / 20 by Gault Millau in 2010. Served at 'Hédiard' Moscow. This is a high level VSOP.