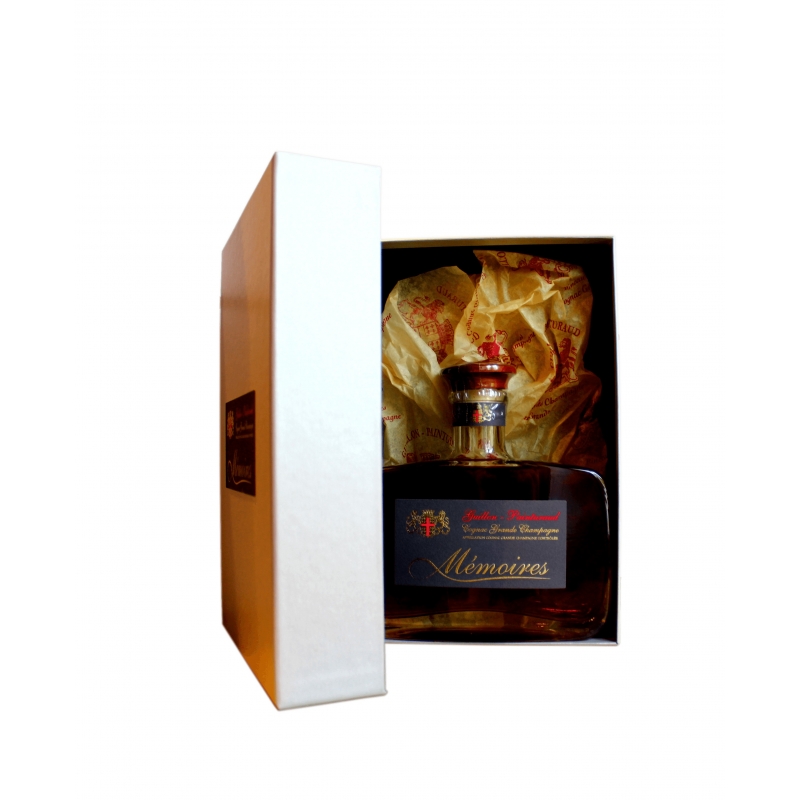  
Memoires Cognac Guillon Painturaud
Mémoires Cognac Guillon Painturaud - Grande Champagne - 50cl
Limited serie 200 bottles
Treasure of our cellar, this Cognac "Mémoires" is produced on our proprety.
It is the symbol of transmission through several generations, from the Grand-father to the Grandson in 1965. Family memories......
Description
Souvenirs and aromas come from the heart of the roots of our vineyard, from the wood of oak, from generations of patience...