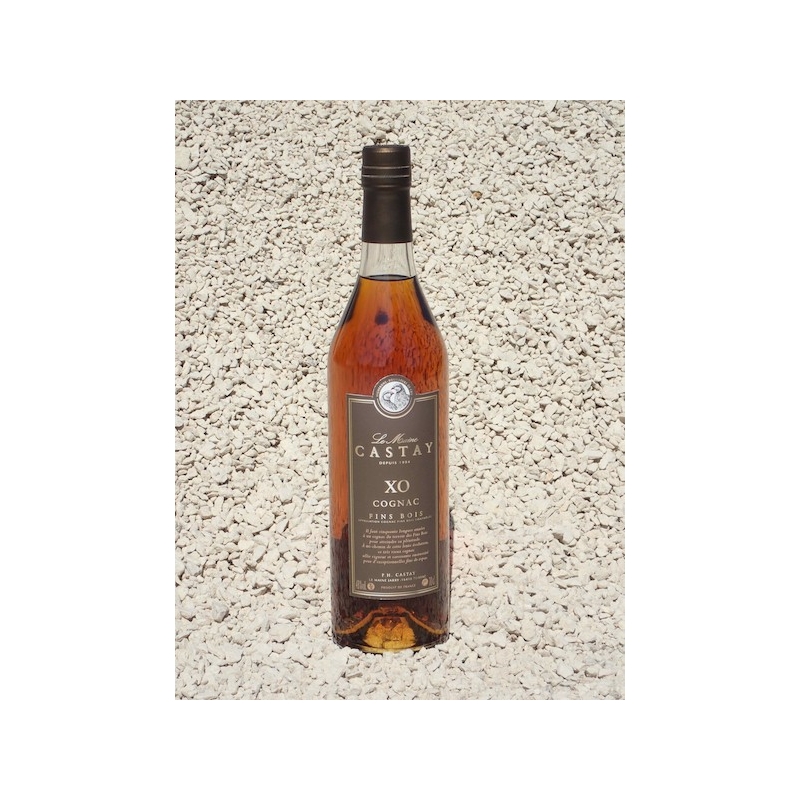  
XO Cognac Le Maine Castay
XO Cognac Le Maine Castay - Fins Bois
70 cl - 43%vol.
This cognac has an average age of 25 years!
Description
XO Cognac Le Maine Castay - Fins Bois
This Very Old Cognac, with unctuous tears, reveals a first intense nose, a second nose rich in fruit, notes of roasted cocoa and toasted spices.
Accompanied by an old Comté, a Tomme or a chocolate dessert, this Very Old Cognac will provide you with exceptional meals!