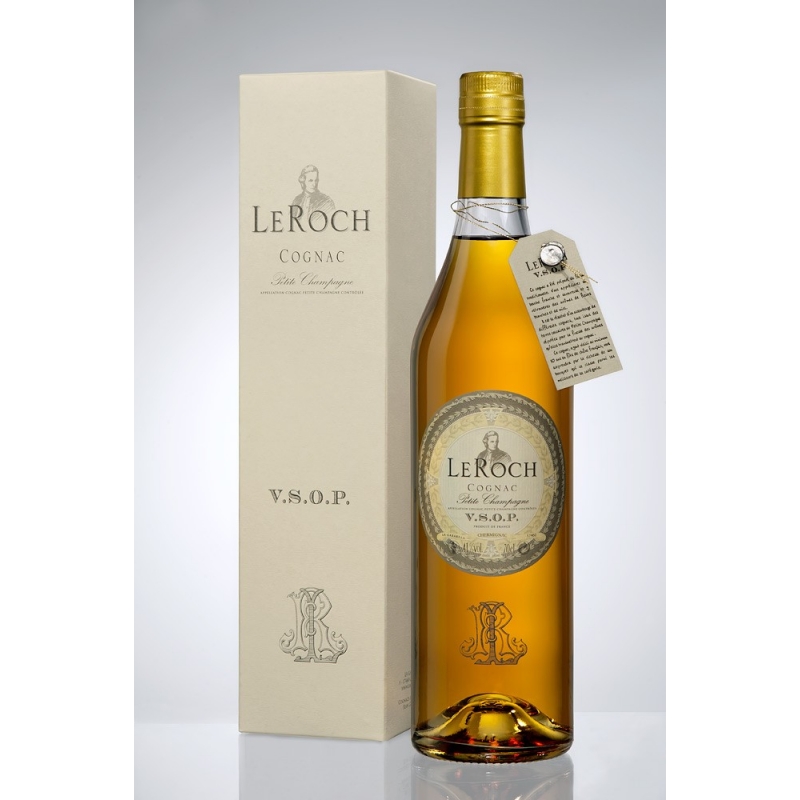  
VSOP Cognac Le Roch
Cognac Le Roch VSOP Petite Champagne
A cognac of at least 10 years spent in oak barrels.
Description
Cognac Le Roch VSOP Petite Champagne
A very nice cognac, which could have been labeled with an XO.
Yellow gold dress.
The scents of vanilla, fresh fruit and white pepper bear witness to the age of this Cognac, a beautiful balance between wood and fruit.
The palate is mineral, supple, with notes of fresh fruit, fresh vanilla and sweet spices.
A very beautiful little Champagne.