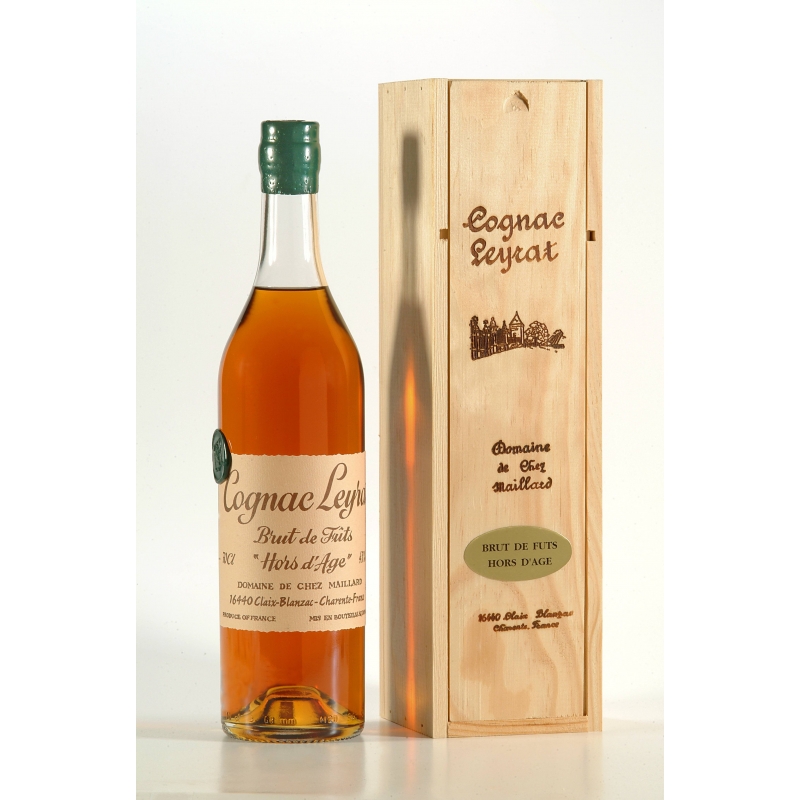  
Hors d'Age - Brut de Fût Cognac Leyrat
A Brut de Fût cognac is a cognac that has not undergone any modification when it leaves the oak barrel.

The Leyrat Cognacs' Hors d'Age Brut de Fut comes from the Fins Bois terroir.
Description
Tasting notes :
Golden amber in colour.
A powerful first nose is driven by spice and honey. The nose evolves toward pepper and cinnamon with soft honey and buttery richness.
The palate is dense and at the same time clean and slightly dry, the Leyrat trademark