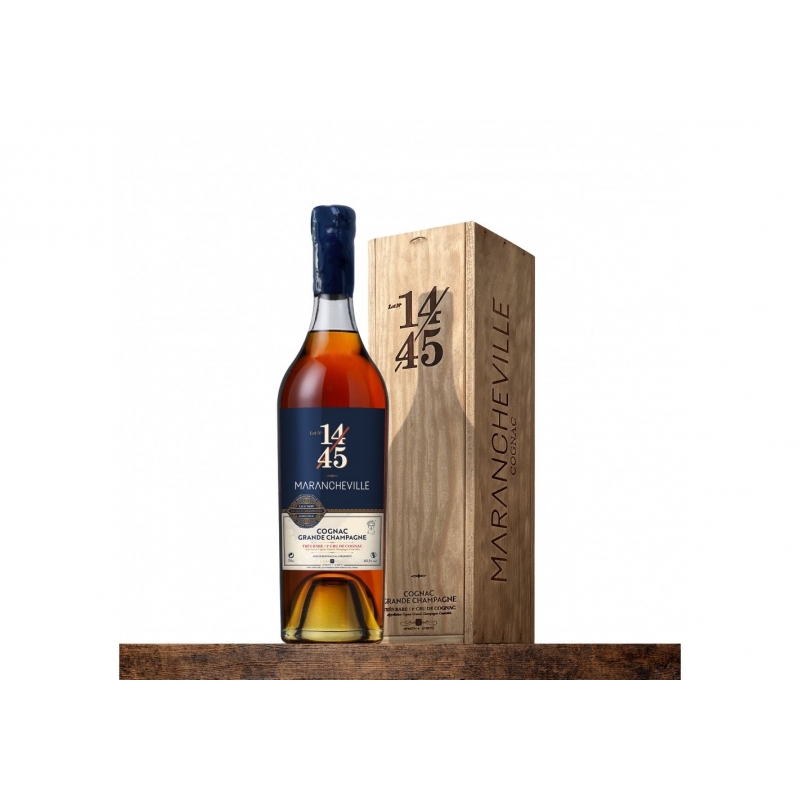  
Tres Rare Lot N° 14/45 Cognac MARANCHEVILLE
A blend of very old eaux de vie from the harvests of 1914 and 1945 for the most part.

A beautiful Grande Champagne
Description
Cognac lovers are invited to a new journey to the heart of rare eaux de vie, a treasure from the Marancheville Cognac family heritage.

This blend of very old eaux de vie, mainly from the 1914 and 1945 harvests, offers a unique aromatic palette that will allow you to discover an incomparable world of taste.

The aromas of precious wood, wax and dried flower petals intermingle and slowly transport us to the last century.