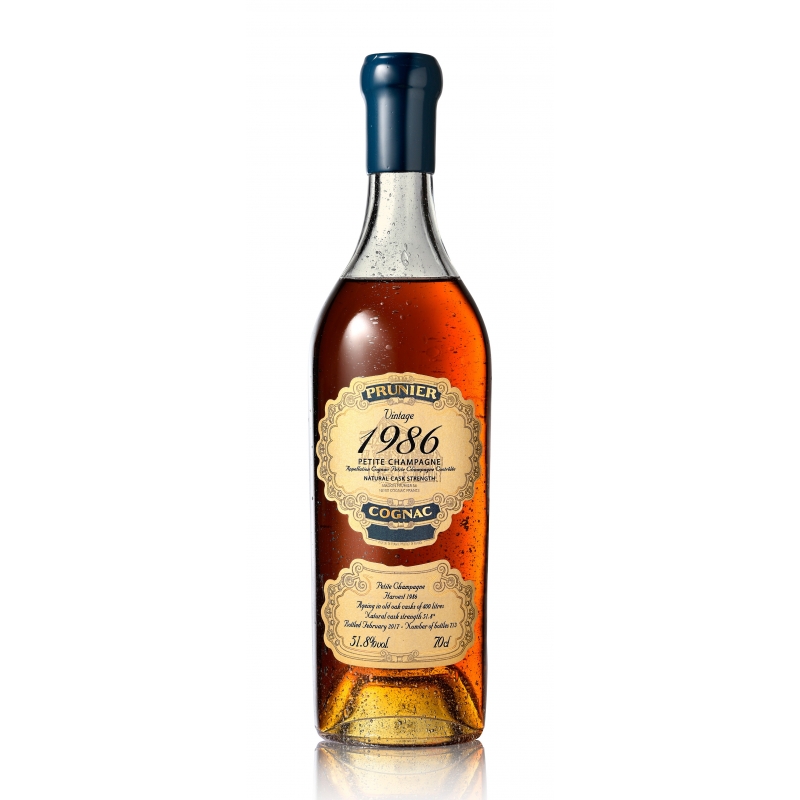  
1977 Petite Champagne Cognac Prunier
Cognac Prunier Vintage 1986 Petite Champagne :  Harvest 1986 - Natural cask strength : 51,8°
Description
Color
Very bright brown gold.
Nose
Powerful and dense, very characteristic of the year. First nose a little closed, it's a cognac that needs to breathe. The dominant aromas are blond leather, tobacco (cigar) with a constant aromatic menthol.
Stuffy
Beautiful combined expression of fine tannins, nuts and all in power. Delicate length based on notes of licorice and English toffee.
Beautiful subtle and fine eau-de-vis.