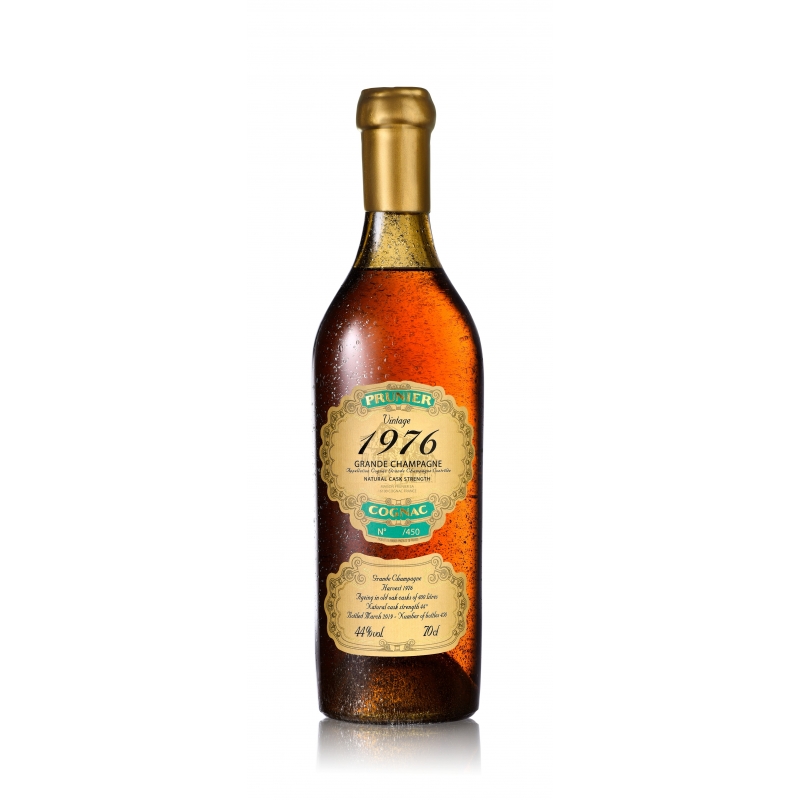  
1976 Grande Champagne Cognac Prunier
Cognac Prunier Vintage 1976 Grande Champagne - 44°

For more than 20 years, the Maison Prunier has offered these unique old "brut de barrels" Cognacs, produced in just a few hundred copies per vintage.
All these exceptional cognacs are delivered in wooden boxes.
Description
Color: Shiny gold nuanced with bronze.
Nose: Light, fruity, fine and subtle. Very complex aromas of mint, toffee, fresh hazelnuts and cocoa powder.
Palate: Supple and light with a nice sweetness followed by an increase in structure; we find the Grande Champagne.
Nice length ending with notes of fresh barrels and cut hay.
Nice sharpness. 1976 is an uncommon vintage, it comes from a humid cellar with a rather low degree - a beautiful cognac to drink.