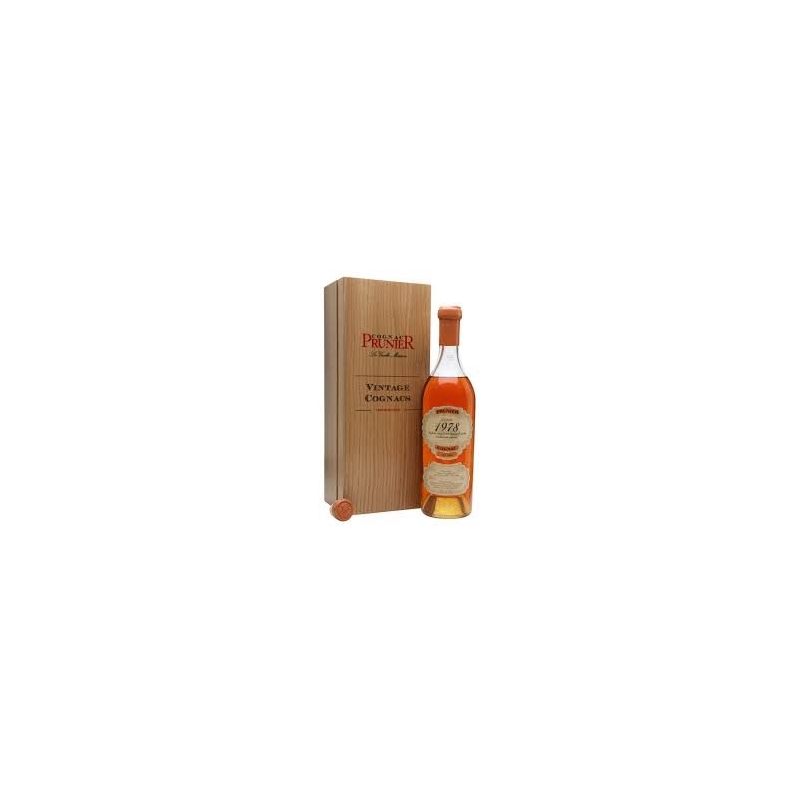  
1989 Petite Champagne Cognac Prunier
Cognac Prunier Vintage 1989 Petite Champagne - 58,9°
For more than 20 years, the Maison Prunier has offered these unique old "brut de barrels" Cognacs, produced in just a few hundred copies per vintage.
All these exceptional cognacs are delivered in wooden boxes.
Description
Color: Pale gold, shiny copper highlights.
Nose: Rather fine in attack, nice subtlety, nose dominated by fresh dried fruits (hazelnut, walnut, almond). Beautiful natural roundness.
Palate: Powerful attack, then nice explosion of finesse, aroma-rich mouth, orange peel, white flowers, white truffle and the same aromas as on the nose. Very fine and melted tannins
Beautiful "straight" and balanced brandy, beautiful "feminine" cognac despite its origin.