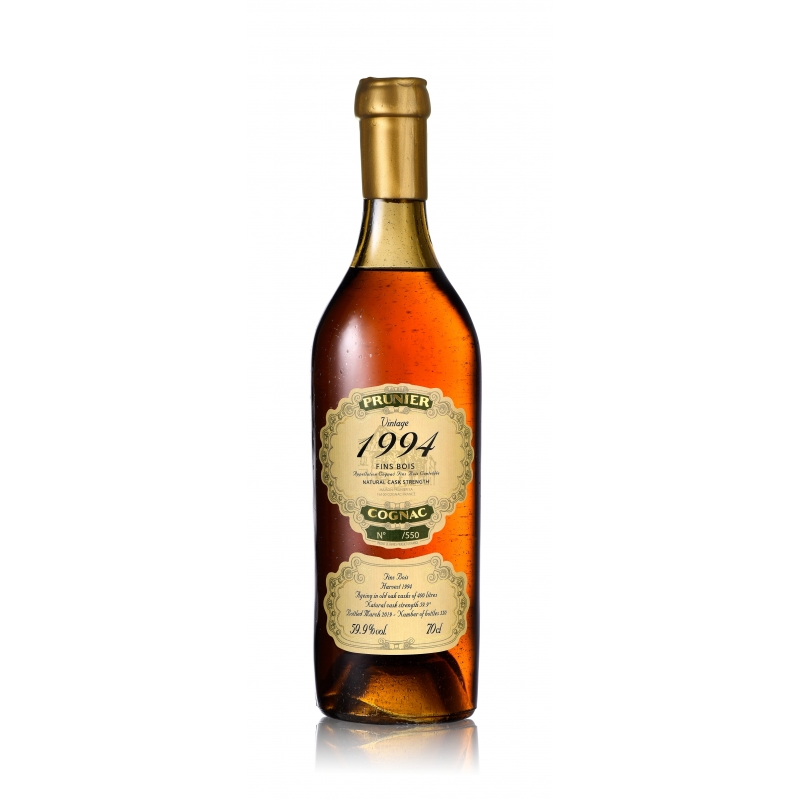  
1994 Fins Bois Cognac Prunier
Cognac Prunier Vintage 1994 Fins Bois - 59,9°
For more than 20 years, the Maison Prunier has offered these unique old "brut de barrels" Cognacs, produced in just a few hundred copies per vintage.
All these exceptional cognacs are delivered in wooden boxes.
Description
Color: Bright pale gold.
Nose: A little closed in attack, then a nice subtlety quite surprising for a Fins Bois. Notes of acacia flowers, orange blossom, light tobacco.
Palate: Fruity attack with natural sweetness.
Nice fullness in flowers / fruits and nice finish of blond leather.